Everyone knows my obsession with the holidays, right?
Well, I am SO excited to be putting together our very first Christmas card! Am I super weird that I've been looking forward to this ever since I said "I do" ?
It's been popping up on a lot of blogs, and so I had to take my own peak at Shutterfly.
I've been using Shutterfly since back in college when I was offered a free gift card with my first digital camera. I loved the ease of choosing all my photos online and having them shipped straight to my dorm room.
Well now Shutterfly has more than 700 Christmas cards and holiday cards to choose from!
My Christmas card rules are 1) It has to say Merry Christmas, not Happy Holidays and 2) It needs to have more than one photo slot. I know me, there's no way I will ever be able to pick just ONE photo.
Here are my top contenders.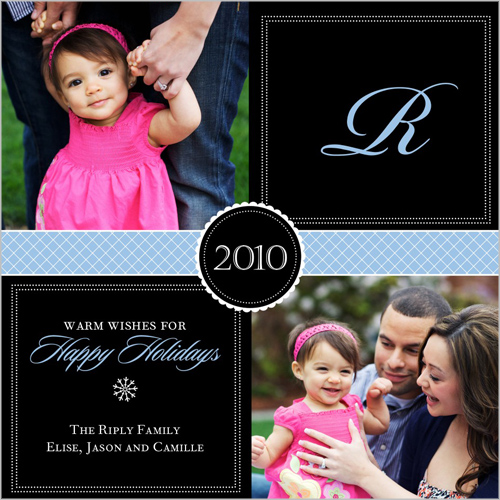 I like the dramatic look, and I like that it has the year. I even like the monogram!but it breaks one of my rules, which is Happy Holidays and not Merry Christmas!
Maybe rules are meant to be broken?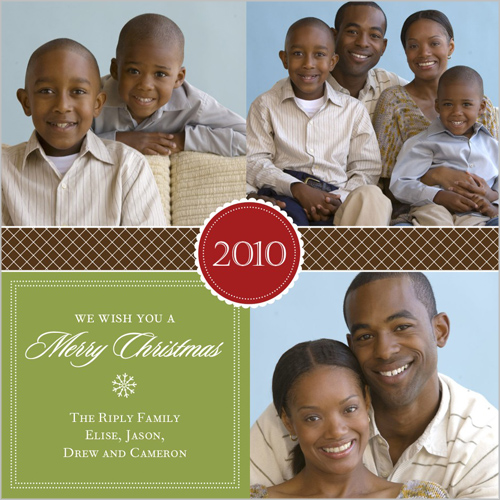 I like this one too, very similar to the other one, but it says Merry Christmas instead and has more traditional red and green colors. I kinda still like the first one though…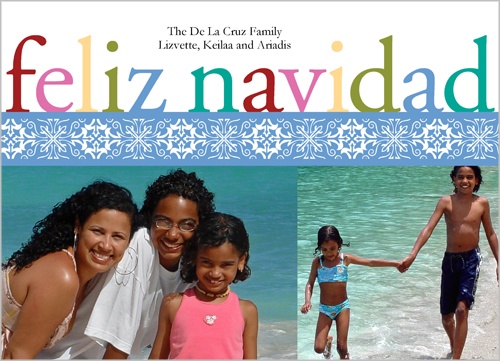 This one cracks me up. I like that it has Feliz Navidad because it brings in my Latin roots, and I know Eric will get a kick out of it.
Maybe I should worry about taking the photos first? As in–family pictures?? Since family photos aren't really in our budget, I have something up my sleeve that will hopefully work. I'll keep you posted!
In the meantime, feel free to check out Shutterfly's New Year's Cards, personalized cards, or personalized stationary.
Want to know how YOU can get 50 free holiday cards from Shutterfly???