Eric and I are rarely spontaneous. Like, seriously.
Somehow we've managed to settle into the "old married couple" routine quite nicely. But last week, we decided to act our age and do something spontaneous.
Eric is a huge Prince fan. I am not a big fan, but I only know his really famous songs…anyway, Prince was coming into town. No way would we be able to afford tickets, right? But as I was driving to work, I heard on the radio that tickets were going for $25 bucks a pop. $25?! We can afford that!
So I got to work, looked up tickets for that night, asked Eric if he wanted to go, and off we went. This was Eric's response when he found out I bought tickets:
eric.56
(You have to click on it)
He said him watching Prince, was like me going to see Britney Spears. Good point.
We were going out…on a weeknight…and we planned it that day….ahhhh!!! How grown-up are we?!
We made it a double date with some friends. And honestly, it was a great show.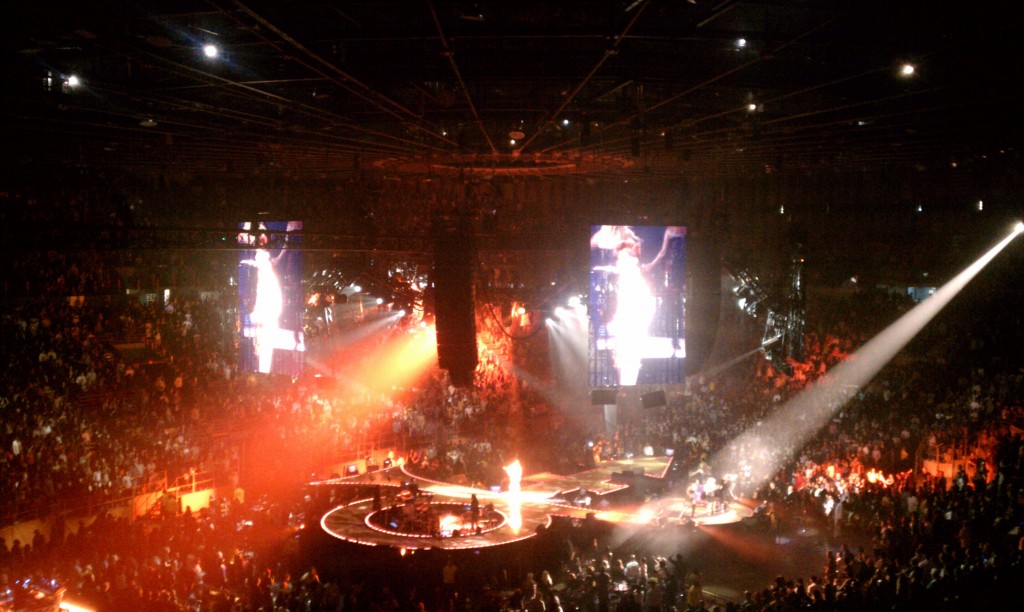 Uh-MAZE-ing!
And you want to know something else?
The fun didn't stop there! The very next night, we went wine tasting with a group of friends! And we went to a bar afterward!
And we stayed out till midnight! Ohmigosh, when did we become teenagers again?!
It felt good to feel young again, haha. But I think all the fun caused me to get sick on Monday.
Good thing I'm feeling better because my bday is this Friday! EEEE!
Join our newsletter
Get the latest content straight to your inbox.