That's right, people. I'm a bad ass.
I donated blood. And I have the scars to prove it.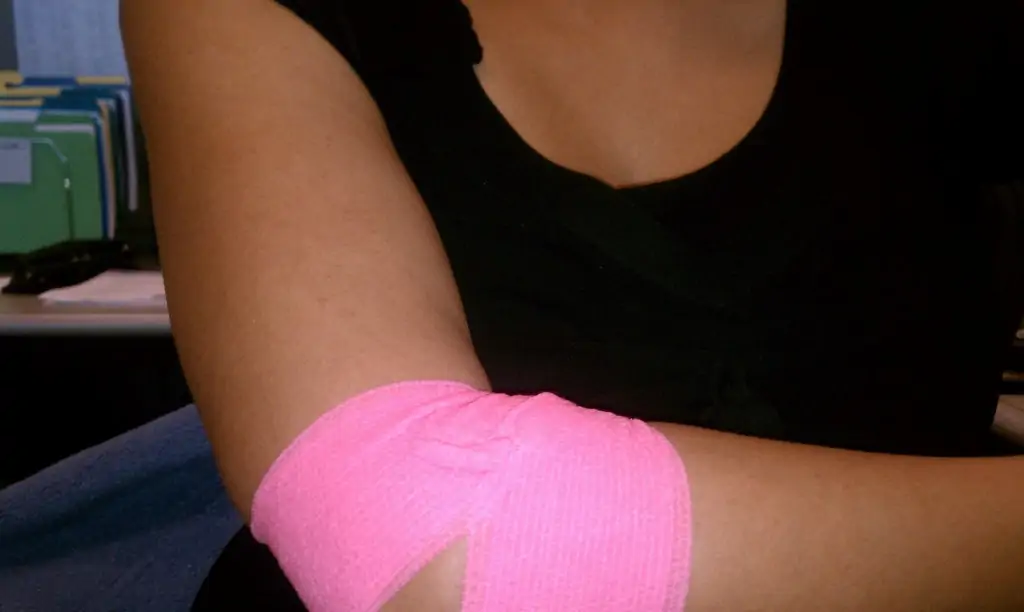 My company had a blood drive today. I don't like donating blood. The last time I donated, I was a senior in college, and I got a huge bruise on my arm that looked like I was manhandled by my pimp. Also, I just don't like looking at blood. Any blood really, but mostly my blood.
Looking at my blood makes me feel…human. I like walking around like I'm invincible or something, not thinking about what it takes to make my body run. I remember in elementary school (or maybe middle school, I dunno) when we learned that the brain sends signals that tells your body what to do. SO every time I did something, like move my arm, I would think: "my brain just told my arm to move! my brain just told my mouth to say that! my brain just moved my lips!" And it gets exhausting to have to think that way. I'd rather just walk around like Superwoman.
To see my blood in a bag? It reminds me that I'm a mere mortal. Talk about a letdown.
So I wasn't too excited when I heard about the blood drive. But being semi-new around these parts, I didn't want to be judged as that girl who doesn't want to save people's lives. I may be self-centered, but I care about what other people think about me. Peer pressure: helping people donate blood one day at a time.
Plus I like the free snacks and drinks you get afterward.
So that's why I donated blood. Everyone has their reasons. Some are more self-centered than others. But it doesn't matter–all that matters is that you get out there and save a life.
Oh and I also got a coupon for a free pint of Baskin Robbins ice cream, so there's that too. Oh and you also look super bad ass with the gauze on your arm. It makes me want to say "Yeah, I'm bad ass. I'm a donor."
Has anyone else donated blood lately?