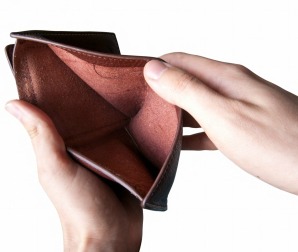 You may be thinking this is a bit early, but at the beginning of the year, I decided to coincide our budgets with pay cycles rather than the months. This works out a lot better for us, because we're working with 4 week cycles and bill cycles.
Since today is payday, that means our March cycle starts today and goes through March 22.
Our budget is a bit wonky right now because of the move. For example, during our March cycle, we won't have to pay any rent because we paid it a month and a half in advance this past pay period. However, we will have double our debt payment since we weren't able to make any payments this past month.
Where did our money go?
Our 100% income was comprised of 17% savings and 83% salaries this month in order to pay for the move.
56% to deposit and 1.5 month's rent for the new place
15% on moving costs and some furniture (all bought used, all paid in cash)
4% on student loans
2% cell phone and utilities
3% Groceries
8% Fuel
6% Eric's Car Insurance
4% Other (gifts, dining out)
2% Fun money for me and Eric
The Good
We only spent 4% of our income on "other" expenses! I am SO proud of us.
We were able to pay for the entire move and deposit without dipping into my side hustle income account.
We spent $650 on furniture for our new place, which we bought all used off Craigslist and we were able to pay in cash. We got a dining table (we didn't have one), a couch, a large desk and a mirror.
We were able to pay off Eric's car insurance too.
The Bad
We didn't make any debt payments this month, except the minimum on my student loans. However, this month we plan on paying off our Citi Card! And then we'll just have the student loans left.
We had to drain almost all of our savings account to pay for the deposit on the new place. The good news is we're going to receive a sizable tax return–which is AMAZING news because I totally thought we were going to have to pay! This tax return will go straight into savings to beef up our emergency fund.
Our goals for February were…
Limit OTHER Category to 10% of our budget.Check! 
Pay deposit on new place without taking money from our travel fund.Check! 
Move the cheapest way possible–friends and a U-haul truck.Check! 
Earn at least $400 in side hustle income. Will have an update on this next week–it's a good one!

Lose 4 pounds. That's a pound a week. Definitely haven't lost 4 pounds...
Our goals for March are…
Pay off Citi Card.
Come up with plan to pay off student loans
Lose 6.5 out of the 10 total pounds required for the 10-pound challenge by Week 8 update (My half marathon training starts Monday, eek!)
Go to barre 20 out of 30 days next month to take full advantage of my one-month membership.
How are you doing with your February budget?