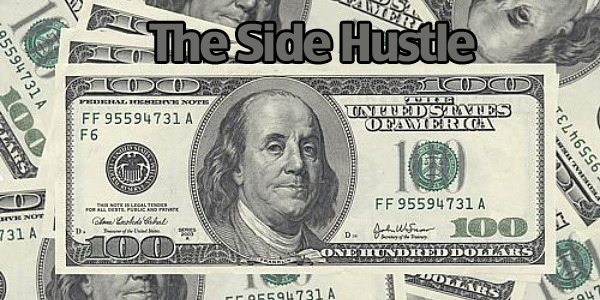 You know the drill, every month I keep track of all the extra money I make. One of my goals this year is to make at least $2,500 in side hustle income. All this extra money will go toward funding a vacation so we can finally go on a honeymoon–yes, two years after we got married!
How I made extra money in January:
Blog advertising: $292.31
Staff Writing: $200
Surveys: $18
Winning a Blog Contest: $50
Minus $44.90 in blog fees and mystery shopping fees
My TOTAL Side Hustle for January is $515.41!
Our Travel Fund stands at $2,143.97!
Woo-hoo we broke the $2,000 mark!
I really want to try and average out about $500 each month, but you just never know when opportunities may run out. I currently staff write at Everything Finance and Impulse Save. I only performed two mystery shops in December, and they only recently mailed out the check, so I should be getting it soon. I also spent some money to perform some mystery shops this month, but I always get reimbursed. Hopefully February will be better!
Eric and I are on a complete frugal fast for February and March due to a) the BIG move and b) we need to pay off our Citi Card by April 1. HOWEVER, we are going out to dinner on Monday night. How, you may ask? We're doing a mystery shop! Yes, they are paying us to eat! It's a restaurant I've been wanting to try out too!
Just because we're a broke young married couple doesn't mean we can't live large : )
Link Love
This New York Photographer showed how easy it is to manipulate photos using Photoshop. I wish someone would photoshop me all the time ; )
Bucksome Boomer had a great post on why southern California doesn't have a public transit system. As a southern Californian myself, I really wish we had better public transportation.
Mom's Plans has paid down more than $7,000 in debt since October 20th!
One Cent at a Time gave a complete Yodlee Money Center review.
The Debt Myth presented a great way to look at the overall picture regarding your debt.
The Frugal Toad provided some excellent tips on how to get a refund.
Smart Money Hacks had a great guest post on how to save time on couponing.
Money Q&A warns about how a vanishing deductible may cost you more in car insurance.
Thirty Six Months showed the hidden costs of commuting.
Thank you to the following blogs for featuring Newlyweds on a Budget!
Yakezie Carnival at Little House in the Valley
Carnival of Financial Camaraderie at Financial Success for Young Adults
Totally Money at Passive Income to Retire
Festival of Frugality at Squirrelers
Carnival of Wealth at Control Your Cash
Carnival of Retirement at 20's Finances
Yakezie Carnival at The Amateur Financier
Carnival of Financial Camaraderie at My University Money
Totally Money at Canadian Personal Finance
Canadian Finance Carnival at Canadian Finance Blog
Carnival of Wealth at Control Your Cash
Carnival of Financial Planning at The Amateur Finacier
Carnival of Retirement at Retire by 40