Haven't done one of these in a while…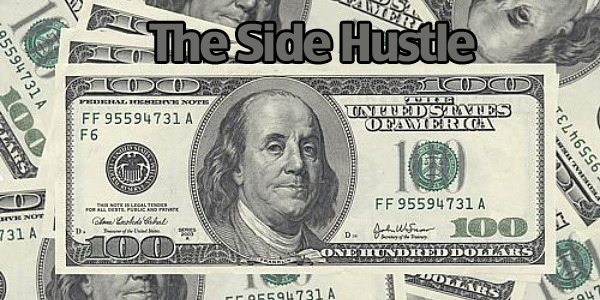 Every month, I keep track of how much extra money I made through what I affectionately call "The Side Hustle." I already met my 2012 goal by making $2,500 in side hustle income this year. I hope to double my goal, or make $5,000, by the end of the year.
In January 2012, I made $515.41
In February 2012, I made $891.34
In March 2012, I made $636.26
In April 2012, I made $740.76
In May 2012, I made $1,156.66
In June 2012, I made $676.49
In July and August 2012, I made $1414.35

I have made $6,031.27 in extra money this year.
How I made extra money this month:
Advertising: $35.46
Staff Writing: $925
Mystery Shopping: $56
Surveys: $6
Affiliate Sales: $85
Eric Side Hustle: $73.32
The New Side Hustle
The biggest jump in my income has been a new online job I've taken on. I am now the Content Coordinator for GoGirl Finance, a blog about helping women gain confidence when dealing with money. The great thing about this job is I can work on it during my off time, on weekends, and can respond to emails on my cell. I average about 10-15 hours a week, but I love the work.
This extra side hustle is now helping us pay for Eric's schooling, save up for my upcoming schooling, pay down debt, and also save for upcoming vacations.
This summer, we were lucky enough to go to Vegas in May, Manhattan Beach for a wedding in August, and Temecula for a wine tasting trip. We wouldn't have been able to afford these trips if we hadn't been saving through the Side Hustle.
I no longer have a money-making goal with the Side Hustle, I am just happy that we've been able to stay afloat through keeping an eye open for opportunities.
Join our newsletter
Get the latest content straight to your inbox.