It's pretty common knowledge that if you're involved in a car accident, your car insurance premium will go up no matter what.
This seems really stupid to me because this is what you pay insurance companies for, and then when you actually use them, they charge you more. I can just see those insurance reps sitting behind their desk and going "How dare you use your car insurance to cover you in an accident! Let me charge you more because you actually made us work."
Anyway, I knew in October when I
crashed the car
that it was going to rais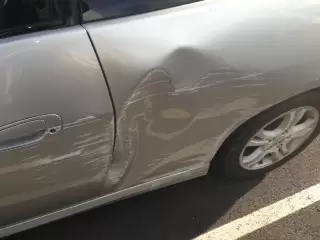 e our insurance premiums. But I honestly didn't expect much—I mean, I've been driving for about twelve years now, this is my first accident, nobody else was involved (unless you count my house), and I'm a certified defensive driver.
SO imagine my shock when I received our new premium. We were paying $745 every six months to insure both our cars.
In full disclosure, it cost the insurance company $4,900 to have the car repaired.
Our new insurance bill was $1029 every six months—a 40% increase! I flipped out.
Of course, being a (not-so) Newlywed on a  Budget, you bet your butt I called the insurance company the very next day. Even by lowering my annual mileage because I now ride my bike to work, I could still only lower our premium by $30.
So I had to go on a search for a different insurance company. I think a lot of people are scared about calling their insurance company because they picture it as this extremely tedious task with lots of wait times and too many numbers.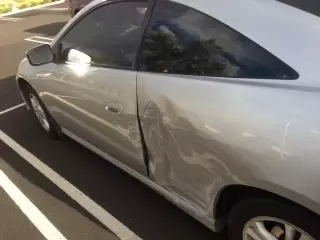 But I have always found that it is extremely easy—of course it is, they want your money!
With the exact same coverage, I was able to get a new insurance premium of $792, a savings of practically $200 over six months, or $400 for the year.
And all because I didn't stay with the same insurance company.
So the lesson of this story is 1) Don't crash your car into your house, but if you do, don't settle for an absurdly high insurance premium.
Make sure to shop around to find low auto insurance rates, like at Youi insurance,
Has your car insurance ever gone up because of an accident?