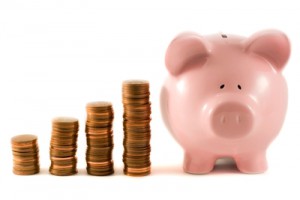 In 2011, Eric and I saved an average of 8% of our total take home income every month.
In 2012, we saved 6.5% of our total take home income every month.
This year, we are on target to save more than 20% of our take home income every month.
The biggest reason for this change is that we're now making more money than we have been in the past few years.




We have definitely upgraded our lifestyle:
we moved from the shack into a two-bedroom townhome
we have traveled to Costa Rica, New York, San Diego and San Francisco in the past 8 months
I let Eric order the soccer channel on cable! (That's $10 a month! or $120 a year)
we have a cleaning lady
we don't hesitate in spending over $100 on a night out with friends (we go out maybe once a month, rarely twice)
But we've also paid off more than $17,000 in debt this year.
Our biggest goals now are to save, save, save for a down payment on a house and for a car. So I'm really happy that we're making traction in those arenas.
While saving 20% is doable now, I wonder if it will be the same when we have to pay for childcare or have a mortgage.
There are some people that are able to save 50% of their take home income. Kudos to you! When Eric finally gets his firefighter job, I hope we'll be able to save 30% of our income, if not more.
But once we actually do buy a house, the extra savings will most likely go toward the mortgage payment, taxes, and maintenance.
So I wonder: what is your regular rate of savings? What amount or percentage do you strive to save each month?