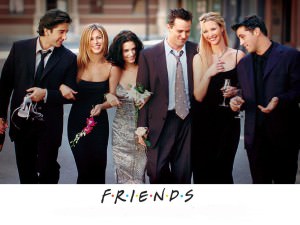 By pure coincidence, Eric and I had dinner on Friday with a friend (and her fiance) whom I've known for eight years, and then on Saturday night we had dinner with another friend of mine (and her husband)  whom I've known for seven years.
I've known these friends for way longer than I've known Eric–and yet, we never hang out very often, simply due to schedules…and well, just life. However, whenever we do get together we can just talk for hours and hours and hours!
It seems that the older we get, the more valuable our time becomes.
Between Eric's wacky fireman schedule, me being busy with school, plus family obligations–we're pretty selective on how we spend the little free time we do have. I'm fiercely protective of any Saturdays Eric has off, simply because they're far and few between.
In recent months, we've had friends move, and we've distanced ourselves from a few others, so the group of friends that we do have seems to become smaller and smaller.
Which is why we were both thrilled to branch out and try to develop these friendships.
As we were thinking that we needed to grow our group of friends, I wondered: how do you make friends as an adult? 
It seemed so much easier in school when you were kind of thrust into a group of people your own age. Work used to be another way to develop friends, but these days, there are all kinds of generations in the workplace as people are retiring later and later, and it's very easy to find yourself as the only person in the department who grew up with computers.
We've made friends with some neighbors, Eric is trying to foster friendships with other firefighters in his department, and sometimes you really do meet new friends through old friends.
When it comes to friends, quality is always better than quantity. But I'm still curious:
How do you make friends as an adult?