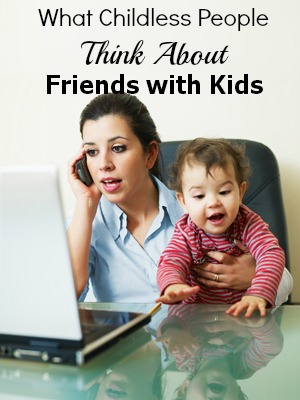 What is this latest "parents telling us how busy they are so they can't have childless friends" craze going around the internets these days?
Most recent "I'm SO busy because I'm a mom" post: Huff Posts' "Once we become parents we don't want to hang out with you"
I don't know about you, but here's why I think people with kids just need to shut up.




You're busy. We get it.
You have kids running around, you need to get them a juice box, change their diaper, feed them, clothe them, walk them and pick up their poop. Oops sorry those last two are for my dog—almost the same thing right?
So it's mind-blowing to think that we should ever expect to hear from you or go out with you because you are totes-busy all the time, every second, of every day.
And yet….you still managed to have time to compose that blog post or that video or that Facebook rant telling us how busy you are.
And you're way busier than me
You know what those "omg I'm so busy" outbursts remind me of? The hot air we used to blow in school where we would have those "I'm busier than you" competitions.
You know what I'm talking about. You say "Omg, I was up til 4 in the morning finishing my 10-page paper for Bio Chem, and I had to get up at 6 am to practice my 30-minute presentation on the neurologic eating disorders of Nigerian rats and I still have to design my chia pet's half-birthday present."
And then someone else says "Oh yeah? Well I was up til 5 in the morning finishing my 20-page paper that outlines the solution for world hunger and then I got up at 5:30 am to start my 50-page paper on the cure for A.I.D.S. and then I had to go on my 36-mile training run for my ultra-marathon this weekend."
And this is the problem—no one gives a sh**
Before your post about how you're too busy for me, I hadn't even given it a thought.
I'm too self-absorbed in my own life to think about yours.
You telling us how busy you are because you have two kids? Big effin deal—and you want to know why?
Because people, for thousands of years, have done it before you.
You are not the first parent to grace the planet with your presence.
I don't have kids, and I have friends with kids. And one day I want to have kids.
But never once has my friend told me that her life is more important or busier than mine because she has kids and I don't. That's why she's still my friend.
If you keep writing about how your life is so much busier and important because you have kids and your friends don't, you won't have many friends left to spend time with anyway—problem solved, right?
What I think of my friends with kids
You know what I think of my friends with kids? I think they must be busy because they have a two-year-old and a newborn, so I understand that I don't get to see them very often.
But considering that I also work full-time, go to school full-time and freelance on the side, between my schedule and hers, seeing each other once every two months is an accomplishment!
We still manage to text and email, even though *gasp* she has kids!
She must be super mom, because she's managed to do things that all these other writers haven't been able to accomplish: spend time with her childless friends.
Although now that I think about it—she doesn't have a blog.
That must be where all her free time comes from.