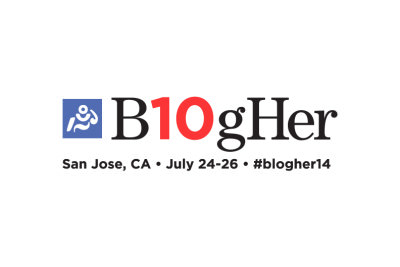 I've been blogging since late 2008 and have only attended a handful of blog-related activities.
I am really excited to be going to BlogHer '14 in San Jose, even though…I don't know anyone else that is going.
Not knowing anyone else who was attending made my decision to attend even more surprising because I like to think of myself as an introvert in an extrovert's body.
I seem to be fine around people I know, but when I'm forced into situations where I don't know anyone, I tend to stick to myself.
For this reason, I am even more proud that I am really pushing myself out of my comfort level by attending BlogHer and not knowing anyone.
I am really looking forward to hearing Kerry Washington speak since I am a huge Scandal fan. I am also really looking forward to meeting other bloggers and connecting.
Even more so, I hope to learn some blogging tactics I can apply to help with my blog. When I attended the Baby Blog Boot Camp on how to be a better blogger, I was surprised by how much I actually learned that I was able to apply to my own blog.
So anyway, I am just throwing this out there to see if anyone else is attending? I'd love to meet up if so!
And if you're on the fence about going just because you also don't know anyone, well…now you know me!
If you still need to register, make sure to use the code BHAFF14 to receive a discount on the regular price.