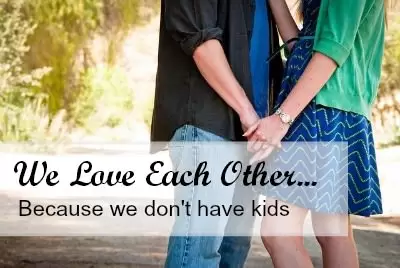 Something happened this year that made our lives a million times easier: we made more money.
That whole line people feed you about how money can't buy happiness? They're lying.




What is a DINK?
This year, Eric and I have truly taken advantage of being DINKs—Dual Income, No Kids. And it's fabulous.
We can spend all this money on ourselves without feeling guilty. We can go out to eat on a whim. We can board the dog with his grandma and grandpa and take weekend getaways.
The past six months have been about achieving the lifestyle we wish we could have had back when we were young and broke newlyweds.
We've definitely taken advantage of our lifestyle inflation and we have plenty of egregious examples.
Here are 5 signs you're also living the DINK lifestyle.
You're a member of a Monthly Massage Club
This was bad. Eric and I are sharing a membership to a monthly massage club, and we've gone about 6 times in July alone… massages are the best!!
Thankfully this expense is approved through our Flex Spending Medical Account, but it's still an extravagant luxury that we are totally loving right now.
The Mailman asks What You ordered this time
My online shopping addiction has gotten so bad, Eric is always asking what the heck I'm ordering. In one week, we received a box from Zappos, Nordstrom's, Amazon, Ann Taylor Loft and Ebay…
It's like I just can't stop. And my finger just keeps pushing the damn mouse button on its own.
You can't imagine loving anyone more than your dog
Our dog is our baby and he is the most spoiled thing on this planet. We had a ninth birthday party for his birthday–complete with cake and doggie treat presents.
He has a full closet full of clothes. Even when we were poor, we may have lived off frozen pizza
and ramen
, but we made sure our dog got all organic salmon meal
dogfood.
You're always planning a vacation
It seems that as soon as you come back from vacation, you're ready to start planning your next vacation. Our biggest hurdle has been trying to get around Eric's work schedule, because the discretionary funds are flowing!
Finally, did you know there is an entire personal finance blog devoted to the DINK life? Yep, its called DINKS Finance and its at www.dinksfinance.com.
Are you a DINK? How are you living the DINK lifestyle?