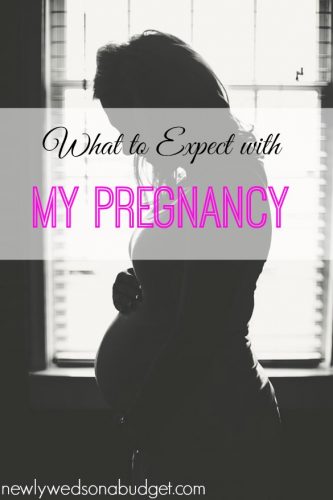 While I am the first to admit that this pregnancy hasn't been all rainbows and butterflies (mostly because I've been having such a hard time with the physical and emotional changes), I will say that when I first got pregnant, I was absolutely thrilled and couldn't wait to learn absolutely everything about what my body would be going through. A friend had given me her baby books, and with that stack came the classic What to Expect When You're Expecting.
If anyone knows me, they know that I love to arm myself with as much education as possible before I take on a project. When I get ready to book a vacation, I do hours of research before making reservations. So learning about becoming a mom wasn't any different to me—I just needed to get educated.
The book has been phenomenal in detailing exactly what changes your body is going through each month and the development of the baby.
Each chapter discusses a month of pregnancy by giving you an overall picture, and then several questions and answers are given at the end of each chapter. Trust me, there have been questions I have been way too embarrassed to even Google, so I was happy to see them addressed in the book! It makes me feel so much more normal.
As I read more and more of the book, my fear definitely started to increase a little bit. While I had two younger brothers and had babysat a lot in college, I haven't really been around a baby for an extended period of time in a long time.
Furthermore, I am now going to be expected to be in charge of a human full-time! Talk about a mini-freak-out session!
SO I was actually thrilled—seriously, so thrilled—when I was offered a set of What to Expect books, including What to Expect the First Year and What to Expect the Second Year.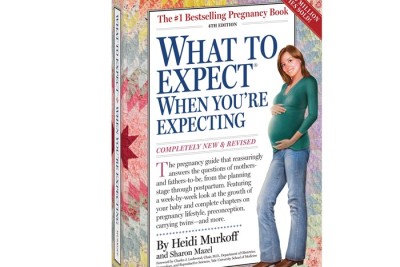 These follow-up books to the popular New York Times bestseller will be sure to be classics just like its predecessor. Just recently, it was announced that the What to Expect original hit a record-breaking 600+ weeks on the New York Times bestseller list. That should tell you something about how many women have found this book invaluable during their pregnancy.
Now, I don't take everything in these books as bible, but they definitely help to give me an overview of, well, what to expect!
Suddenly, I don't feel as lost. And while I'm still somewhat freaking out now that it's becoming more and more real, I think there is also a lot of excitement and anticipation mixed in.
I'm happy that generations of moms-to-be have such a wonderful and valuable resource available for years to come.
I was selected for this opportunity as a member of Clever Girls and the content and opinions expressed here are all my own.