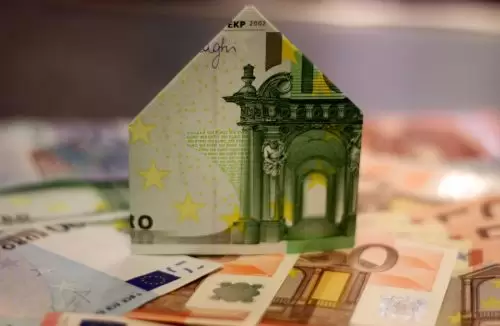 If you're planning a wedding, the event can get pretty expensive pretty quickly. Just because you want your dream day to be perfect, doesn't mean you need to
spend so much
and risk
getting into debt
.
Taking out a wedding loan is a popular way to cover wedding expenses but I'm going to be very blunt when I say there is no such thing as an actual wedding loan. You can't go to a lender and ask for a 'wedding loan' because they may look at you a little crazy. Strategic marketers coined the term 'wedding loan' in order to provide people with personal loans that they can use to cover expenses for their wedding.




While banks may allow you to take out personal loans with high borrowing limits and flexible terms, the interest rate still tends to be quite high and could range anywhere from 6.99% to 24.99% for a 36 to 84-month term.
I couldn't imagine paying off a wedding for 84 months (7 years!) and paying extra at that to cover an interest rate that is comparable to a credit card.
What I'm saying is there are other options that are better. Here are a few alternatives to taking out a wedding loan.
Peer to Peer Lending
Since there is no such thing as an actual wedding loan, you don't need to feel confined to a traditional personal loan. Peer to peer lending is a little more flexible and affordable because it crowdsources loan funds from other investors. Individuals who wish to invest some of their money do it through peer to peer lending and they select someone who needs a loan and they earn money from the interest on that loan.
Some popular peer to peer lending companies include: Prosper, Upstart, and Lending Club. You may be able to save money on your loan with peer to peer lending if your credit is good and you can secure a lower interest rate.
Use a Credit Card Under a $0 APR Promotion
If you need extra money to cover wedding expenses but don't want to take out a loan, you may be able to use a credit card with a $0 APR Promotion and a high limit. Using a credit card with a higher limit allows your utilization to be higher without decreasing your credit score.
If you have a card with $0 entry APR like a Discover card, you can use it and pay it off as you go without having to worry about interest adding up over time.
If you choose this option, the one thing you need to worry about is sticking to your budget and controlling your utilization. How much you spend on your credit cards may not matter as much if you always pay them off in full depending on your billing cycle, but carrying a high balance on your card each month can cause your credit score to go down.
Side Hustle to Earn Extra Money
This is what my husband and I did. We first cut our expenses and developed a wedding budget that adhered to our values and vision for our big day. We cut a lot of unnecessary expenses out and came up with a budget to contribute $500-$1000 per month to wedding expenses since we had a short engagement.
We would have never been able to pay for our wedding in cash in such a short amount of time without hustling on the side to earn more. It is possible to have a wonderful wedding without taking out a loan and you can do so many things to earn extra money like walking dogs, babysitting, writing, tutoring and so on.
Ask Family to Help Out Financially
Don't view asking for help to pay for your wedding as begging for a handout. Most loved ones are happy to contribute somehow and may even offer financial support as a wedding gift instead. My family couldn't afford to pay for the bulk of my wedding, but my uncle volunteered to pay for the DJ at the reception, I had a family member who is a pastor officiate the wedding for no cost, and our parents pitched in on the venue which released some financial pressure.
Delay Your Wedding and Save Up
This is probably the most boring alternative, but it helps you avoid taking out a loan. If you aren't in a hurry to get married and don't have much saved up, you can extend the date for your wedding and focus on saving up.
Calculate how much you think you need and start making monthly or biweekly contributions via automatic transfers to your savings account.
Once you feel like you have enough money saved up, you can start planning you wedding.
Should You Get a Wedding Loan?
I would highly recommend one of these alternatives as opposed to taking out a personal loan to pay for your wedding.
My favorite options are the last two because I believe no one wants to wake up the day after their wedding and realize they have to start paying back more debt because they took out a loan.
I know how it feels to want to marry the love of your life ASAP but if you plan on being with them for the rest of your life, what is the rush? Your wedding day is just one day and it will go by fast. It's important to be crystal clear on what you really want and need and what will be valuable and memorable to you.
With everything else, don't stress about spending money on it and you'll start to see your expenses decrease enough to the point that you might feel comfortable enough to pay for your wedding in cash.