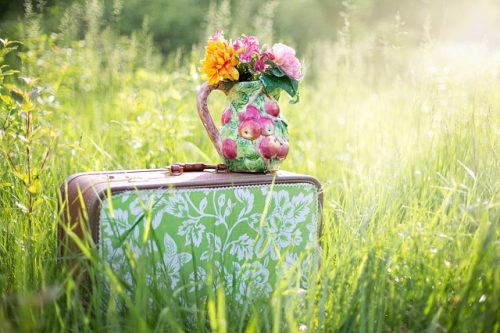 Tacloban gained worldwide recognition as it was severely damaged by super typhoon Haiyan back in November 2013. There are nightmares brought about by Haiyan that are still in people's minds whether they experienced it firsthand or saw it on the news or on social media. However, despite this catastrophic event, Tacloban is slowly rising again and despite many issues and challenges it faces.
With the support and aid from both local and international communities and the buoyancy of the survivors, Tacloban city is now once again a place where every tourist should visit. The city and its neighboring towns have a lot of great things to offer to tourists, volunteers and more.
If you're planning to go the Philippines for travel and tour, here's why you should put Tacloban city in your bucket list:
Enjoy the festivals and fiestas all throughout June. The Santo Niño de Leyte Fiesta falls on June 30 but Tacloban doesn't only celebrate in a single day. Taclobanons spread out the celebration and enjoy several events throughout the month of June. A lot of tourists flock to the city to witness the colorful festivities. During these days, the city becomes livelier and the parks are turned into dining spots where you can enjoy live performances from various artists and bands.
Cross the longest bridge in the Philippines. The San Juanico Bridge is the longest bridge in the Philippines that connects Samar and Leyte islands. From downtown Tacloban, you can reach the bridge by bus, multi-cab, jeepney or private vehicle in just 15 minutes. Dare to walk the bridge from end to end and see the beautiful scenery of the islets and whirlpools of the San Juanico strait. It's best to be there in the morning or afternoon when the heat of the sun won't be too painful to the skin.
Relive History in Leyte Landing Memorial. One of the most historial towns, Palo, Leyte is the site where General Douglas McArthur landed when he returned to the Philippines with hundreds of military forces in 1944. A landing memorial was erected in the beach where McArthur and his troops landed and swept the Japanese forces from the Philippines. Veterans and people from Leyte celebrate Leyte Landing Anniversary every October 20 and they also organize various events throughout the month.
Visit the beautiful beaches of Eastern Visayas. Tacloban city can give you access to several white-sand beaches of the region that can make your vacation more fun and memorable. Eastern Visayas has a lot of stunning beaches and islands to offer like Kalanggaman Island in Palompon, Leyte, and many more hidden gems this region.
There are a lot of other reasons why you should visit and include Tacloban city in your list of next top destinations to go to in the Philippines. You can do all these and so much more once you're there. So what are you waiting for? Check out airline promos and fares going to Tacloban and pack your bags to experience what this thriving city has to offer.
Join our newsletter
Get the latest content straight to your inbox.