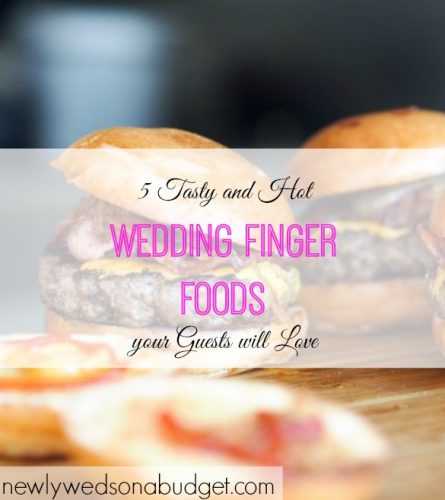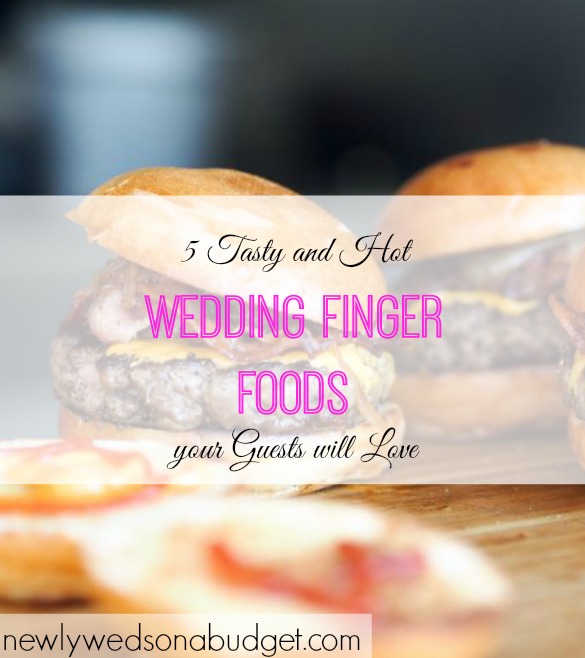 Traditional weddings tend to be quite long, as they should be. You want to milk your special day and celebrate your marriage for as long as possible. With that being said, if you're inviting guests, you probably feel obligated to feed them something.
Having food at my wedding was a must because I knew it was going to be a long day and I personally get hungry after just a few hours.
Plus, what's an awesome party without food?
Feeding hundreds of guests a big dinner at your wedding can cost a lot, but even if you're doing an early or midday wedding, you may even be able to skip the big meal if you offer some of these warm finger foods below.
Warm finger foods are tasty and satisfying. Consider preparing some of these dishes below to keep your guest full and happy.
1. Mac and Cheese Bites
Who doesn't like mac and cheese? There are so many different types of delectable cheeses you can use and this appetizer is even great for any vegetarian guests you may have.
You can see if your caterer can prepare this dish, or you can easily make it your own. Use a muffin pan to shape the bite-sized bowls as you bake them. Crush crackers and blend it with cheese and butter to create the crispy outer layer for the mac and cheese bites.
2. Scallops
Scallops are buttery, delicious, and cook fast. While fresh scallops can be a little expensive, you can always opt to have baby scallops and wrap them in bacon with a toothpick. Yum!
3. Loaded Baked Potatoes
Baked potatoes can be very filling. Create a Hors d'oeuvre version of this popular side dish by using mini potatoes, baking them in the oven, then stuffing them with sour cream shredded cheese, and bits of bacon.
Top with chives and let your guests enjoy a warm bite-sized treat that just melts in their mouths.
4. Sliders and Fries
The ultimate game day combo can be turned into an elegant wedding dish easily once you customize the food to fit your preferences. You can't go wrong with sliders. You can create a station that allows guests to choose different toppings and sauces to create their own custom slider.
You can also offer different types of fries like Parmesan garlic fries or sweet potato fries.
5. Crab Cakes
Crab cakes are yet another seafood delight. You can find quality brands that make tasty frozen or fresh crab cakes at the grocery store, or again you can ask your caterer to provide this dish for your guests.
Add a signature sauce that your guests won't forget.
How Hot Finger Foods Can Be Affordable
If you're trying to save money, you might want to gravitate more toward cold finger foods since they are typically easier to prepare and don't require an oven.
However, you can make hot wedding finger foods pretty affordable too by keeping the menu simple and sticking with the classics that as tasty and filling.
Consider bite-sized Hors d'oeuvre to keep the cost per portion low and you might even want to try making some appetizers yourself or enlisting a family member to do it if your wedding venue allows it or if you have a backyard wedding.
What are your favorite hot wedding finger foods?