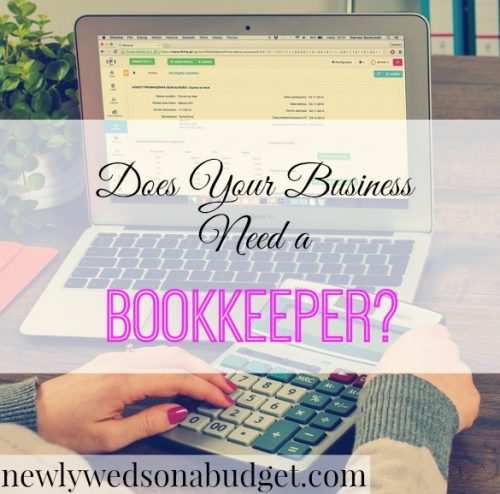 Keeping a good financial record is essential for any small business but in most cases, business owners feel that they can't afford to hire a professional bookkeeper yet, so instead they do it themselves. A lot of entrepreneurs have a DIY mentality nowadays that they feel they can accomplish anything and feel that won't need to pay for services unless needed and sometimes it's difficult to even justify hiring for financial help when you already need it.
Most business owners think that with user-friendly softwares available at their disposal, they feel that they can manage and keep records on their own without considering if are they doing things correctly or how much time it will take to do accounting services.
How will you know if it's time to hire a bookkeeper for your business?
As an entrepreneur, it is essential that you should focus on the areas of your business where you can have an impact on to make it grow and let the specialist take over the tasks that you are not familiar with.
* You are unsure on managing your records the right way. If you look at your book ledgers or managing softwares and wonder if they are accurate or not – it's time to bring in a bookkeeper. They do have the knowledge and expertise that can save you time and money in the long run so that you can focus and make your business grow.
* You are not up-to-date with your business transactions. When your business grows, so does inventory, paperwork and record keeping. It is another important aspect to keep your records updated – not only when it's close to tax time so that you can determine if there are any financial issues that you will need to address early on. You might not be aware of the problems you might face later on – falling behind on your records is a sign that you will need a bookkeeper sooner than you think.
* Managing your book is pulling you away from your own business. When you find yourself spending more than half of your day or even the entire week keeping financial records, tracking and following up on other transactions, it's time to consider getting a bookkeeper. They can take on duties such as replenishing stock orders, chasing customers for money they might owe, reviewing invoices and checking bank transactions and account balances.
* You feel your taxes and other compliances are becoming more complicated. Aside from keeping up to date with changes and regulations, adhering to obligations can also be time consuming. A qualified bookkeeper can make sure your business remains compliant and up to date.
It will be time to hire a full time help if you are already getting overwhelmed with managing your books or if you're calling up your accountant more often than you would like to. A bookkeeper is extremely valuable for your business so that you can offer more services and not just take care of financial recording and compliance. Make your business grow and turn it into a success!
Join our newsletter
Get the latest content straight to your inbox.