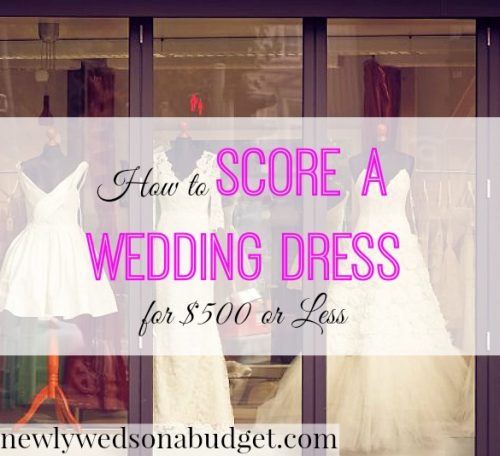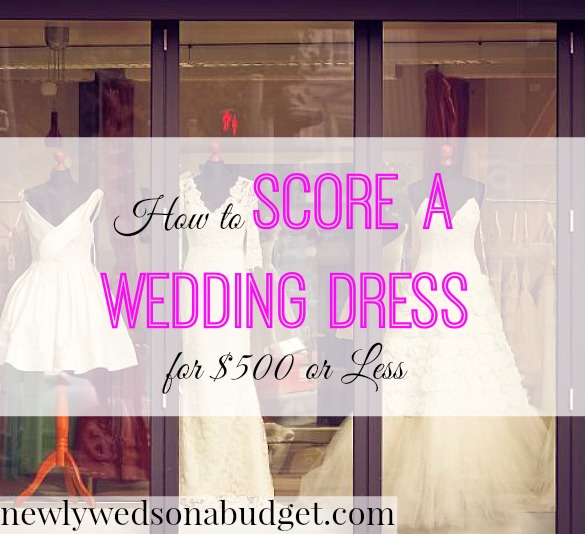 Saying 'yes to the dress' was one of the most fun parts of my engagement. But unlike the popular show, I didn't want to spend thousands of dollars on my wedding gown, and you shouldn't either. Let me tell you why.
The average person wouldn't spot a Vera Wang wedding gown if it snuck up and bit them in the neck. Most of your guests and even your family won't care unless they are superficial. I know that sounds harsh, but only superficial people worry about brands and labels and judge people by how much their clothes cost.
I know some brides put up the argument that their wedding dress is not for their guests to enjoy, and it's their final decision, considering what their husband will love, as well. That's a great point, but aren't you marrying someone who would love you regardless of what you wear and would even marry you in rags if it came down to it?
If so, why does it matter what wedding dress you have? It matters because, like most women, you want to look stunning on your wedding day. You want to look and feel beautiful. You want everyone to compliment you on how great your dress looks.
And you wish you could capture the look on your husband's face when he sees you walking down the aisle for the first time. You don't want your dress to look cheap, unfashionable, or last season.
I totally get that, but if you're planning a wedding on a budget, you probably won't want/be able to spend thousands on your dream dress.
Here's how you can score a wedding dress you love for under $500.
Consider Style and Price, Not the Designer
When you shop for the perfect wedding down, don't limit yourself to the work of one designer. Instead, consider which styles you like and how much you can afford according to your budget.
Style should always come first because you want to spend your money on something you think looks good. Plus, it is possible to find a great-looking gown for under $1,000.
This is how I kept the price of my wedding dress so low. I shopped according to my budget vs. committing to a particular designer and came in just under $500.
Check Out Bargain Shops and Clearance Racks
Top bridal retailers, like David's Bridal, House of Brides, and Allure Bridals, have sales and specials going on each month. If you like something a certain designer made, but can't afford the gown, you can always ask your bridal consultant to help you find a similar style or knock off version of the gown that will cost less.
I chose David's Bridal and found my dream dress and a $50 discount was applied which made the deal even sweeter.
While mainstream bridal stores are always nice, don't underestimate those mom and pop shops in your area that aren't so widely advertised. They may have some sweet deals too and unlike big stores, they won't have financing options so you may be able to score a better price for the same dress.
Consider Rending Your Gown Instead?
The idea of renting my wedding gown came once or twice when I was shopping. I knew I wanted the perfect dress for my big day, but being the big planner I am, I often wondered what I would do with the dress after the wedding.
Would it just hang in the closet collecting dust? Would I be able to bust it out decades later when my imaginary daughter (I don't have one) gets married and wedding dress styles have changed?
I guess I got a little jealous that the guys just had to spend $200, on average, to rent a tux they can return after one night, and women are expected to pay thousands of dollars on their attire for that one night. Ultimately, I decided not to rent my wedding gown, but renting a wedding gown could be a great option for you.
If you're considering it, I would check out stores like Unforgettable Rentals, Alexandria's Formal, Fancy Wedding Center, Rent the Runway and Simply Bridal.