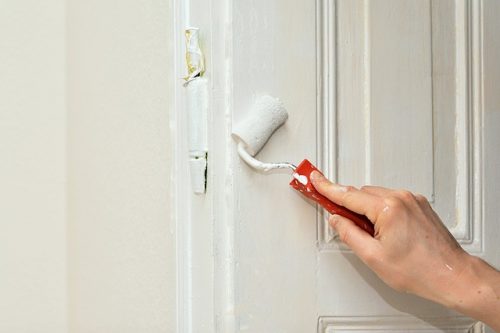 When you think about it, getting married is the perfect occasion to remodel your home. You probably have enough cash saved up. You're full of energy and happiness. Plus, it's the start of a whole new life. Newlyweds remodeling their homes is probably one of their biggest first steps together.
What better way to begin than revamping the place where you're going to live with your nearest and dearest?
Whether it's just a plumbing fix or gas lanterns for your front porch, how much should you spend? Here are a few ways to handle this issue.
Remodeling The Kitchen
Newlyweds remodeling their homes often want to start in the kitchen. Remodeling the kitchen could cost you a whopping $20,474 on average. If you have a small kitchen, though, you could get it done for less than $5,000. For a decent-sized kitchen, though, you may consider the $5000-$15000 range if you're handy with some of the work yourself.
By changing one or two major aspects, you can transform the look of your whole kitchen at a bargain. For instance, don't go for refinished cabinets, which would cost well above a thousand dollars. Instead, you can go for colorful stock cabinets or even semi-custom if you want something different. These will place you safely in the $100-$150 range for each unit.
For the kitchen, keep your storage space open as much as possible. Get the proper canopy, the good dishwasher, and a nicely functioning fridge before you do anything else. Stone counters are the most long-lasting and remain cool in the summertime. This is what you should focus on instead of high-end fixtures and/or fittings.
Adding Space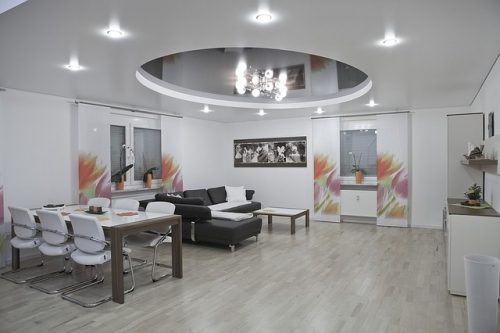 If you've just moved into your spouse's place or are planning to start a family, the existing space may seem a bit cramped. Your remodeling dollars are hence well spent on opening up your living area a bit. This will hopefully get more light into your house and make it all seem new!
Adding space to your existing home can cost you $7,000 to $100,000 depending on a number of factors. If you choose to remove lead-painted, load-bearing, or textured walls, it may cost you quite a bit more than otherwise. Sticking to regular, somewhat extra walls can greatly reduce your cost of remodeling.
What About The Bathroom?
Like the kitchen, a bathroom is also a place that can perk up with a few major changes. You can get the fixtures replaced and the bathroom repainted for a fresh, new look within your budget. The lighting fixtures in a reasonable range will cost $900 maximum for a very large bathroom. If the fixtures aren't that many, you may go for a mere $120.
If you want more choices about the finishing, the sizes, or the colors, you may have to stretch your budget a bit. For a few hundred dollars more, you can get some very stylish light fixtures instead of the completely basic ones.
No Extensive Projects For Newlyweds Remodeling Their Homes

Making major changes to your house may be tempting, but be logical. How long are you going to stay in this place? Your careers or other issues could make you move any day. You may have to sell the house in a hurry. Spending a lot of money on the wrong remodeling may come back to bite you by decreasing the value of your property.
It's not recommended that you make major plumbing changes, since you have to consider the resale value of your home too. Mosaic tiling is another unnecessary expense that may be more trouble than it's worth.
In general, keep your color palette tasteful and neutral. You're not just going to be living in this house, but also possibly selling it. You may have to compromise on some of your quirks, but you can stand to get 50%-100% of your remodeling money back when you make a good sale.
Do you know of any newlyweds remodeling their homes? If so, how is it going? Tell us more in the comments below.