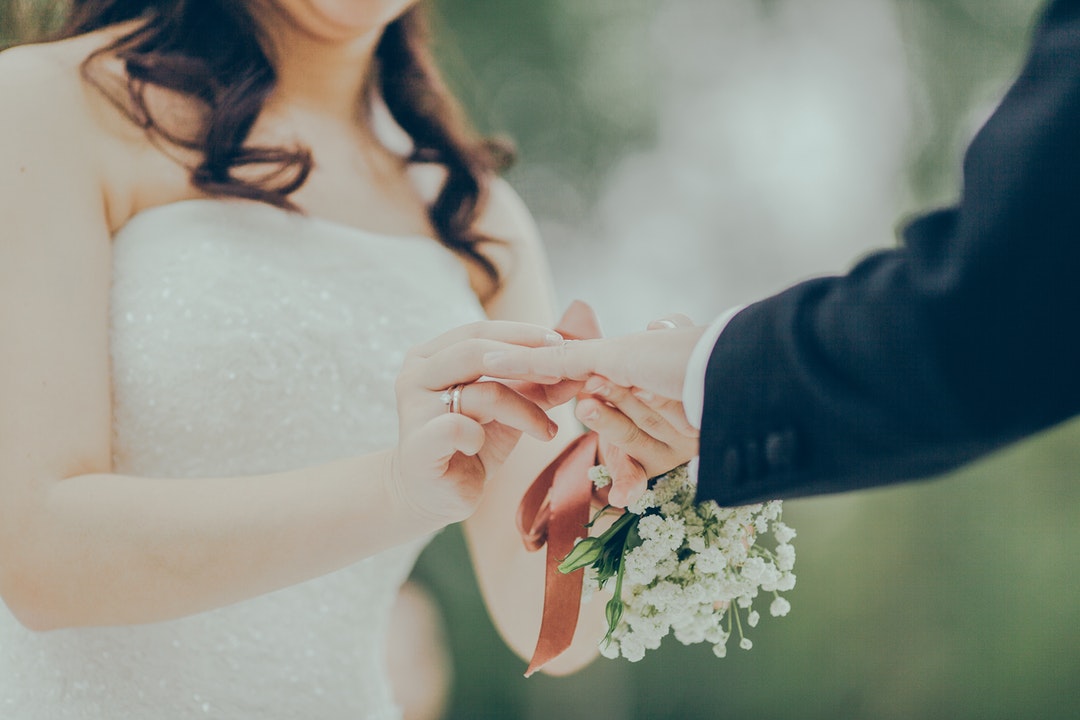 Did you know that the average American under 35 years old has $67,400 in debt?
If you're a young couple looking to plan your dream wedding, pre-existing debt can be discouraging.
As it turns out, if you want to plan your dream wedding, all you have to do is get a little creative. Here are 8 tips for planning a wedding on a budget.
1. How to Plan a Wedding on a Budget: Get Thrifty at Thrift Stores
When it's time to buy a wedding dress, bridesmaid dresses, and tuxedos, your first thought may be to go to a wedding shop. While you'll have a bigger selection at these shops, you'll have a harder time finding a bargain.
There are plenty of alternative places to shop for your wedding attire. Poke around your local thrift shops to see if there are any wedding dresses you can try on. Even if you find a beautiful dress that isn't your size, a tailor can customize your dress at an affordable price.
Bridesmaid dresses and other formal wear can also be found on cheap retailer websites like H&M or Charlotte Russe.
2. Recruit Friends for Help
Are any of your friends photographers, musicians, bakers, or decorators? Ask them for a helping hand!
While you should never expect your friends to give you free service, they won't overcharge you. If you're lucky, they may only ask you for a favor at some point in the future as their payment.
Not only are you getting a good deal, but you'll also be supporting your friends' businesses.
3. Pick a Smart Date
The most popular dates to plan weddings are in the summer and winter. Since Saturdays are free for most people, venues know they can get away with charging extra for that day.
Instead, look at pricing for Sundays. You'll still be able to accommodate your guests' work schedules without the hefty price tag.
Planning a spring or fall wedding is easy if the event will be held indoors. Outdoor weddings can still be done during these times of the year, but have a backup plan in case the weather tries to ruin your fun.
4. Planning a Small Wedding: Scrutinize Your Guest List
One of the best ways to plan weddings on a budget is trimming your guest list. It's easy to invite hundreds of acquaintances if you're worried about hurting peoples' feelings.
Ultimately, your wedding day is your day. Only invite people who are essential in your life. You don't have to feel pressured to hand out plus-one invites either. If your loved ones truly care, they'll have plenty of fun interacting with other attendees.
If anyone is bold enough to ask why they weren't invited, then you can explain that your budget only allowed for a small wedding. Most people understand how expensive weddings are, so they won't be too upset they missed out.
5. Scout Out the Perfect Venue
If you want to host your wedding in a religious building, ask your local places of worship for their prices. They may have wedding packages that can help you save on decorations.
If you want to have an outdoor wedding, you could save a ton of money with a simple setup. In theory, all you need is foldable chairs, the guests, and an officiator.
Imagine a backyard wedding, a beach wedding, or a mountaintop wedding. Let nature do the decorating by providing stunning views.
If you have your heart set on a specific location, you can get fair loans for unemployed or young couples who haven't built a solid savings yet.
6. Decorating Tips for Wedding on a Budget
Decorations may not seem expensive, but once you add up every little detail, you'd be surprised by how much you can spend.
For flowers, always shop in-season to save on the bill. If you buy locally, your price won't have to factor in shipping costs.
For table centerpieces, you could easily make them yourself as a fun afternoon project. You could collect decorations from your own backyard. Spray painting some pinecones with silver accents and pairing them with sprigs of fir trees can make a gorgeous, woodsy centerpiece.
If you want a tropical theme, take a drive to your nearest beach and go hunting for seashells with your partner. Not only will you enjoy a romantic stroll, but you could build plenty of stunning crafts out of seashells.
For lighting, buying your own lights and candles can get you huge savings. Colored holiday lights may look tacky, but white string lights look elegant in any season.
Ask your friends if you can borrow their lights. Before you know it, you'll have enough to decorate the entire venue.
7. Ways to Save on Invitations
It's a crime how expensive pieces of paper that are going to get tossed in the trash are. You can still send out cute invitations that won't feel like you're throwing money into the garbage.
Buy simple white cards and envelopes for starters. If you own a printer, did you know that you can print custom cards specific for various sizes of paper?
You can spruce up invitations with little decorations like hand-painted symbols, glued-on foliage, or even tasteful stickers.
Another way to save is to forget about return envelopes. Ask your guests to respond to their invitations through email, text, or a phone call. Not only will your wallet thank you, but so will your mail deliverer and the environment.
8. How to Have a Cheap Wedding: Haggle with Caterers
Food is a crucial component of planning a happy wedding. If your budget allows it, an open bar is always appreciated, too.
Finding a caterer can be tricky. If you communicate your needs, most caterers will be happy to accommodate you if it means getting your business.
Try haggling the price or asking for free food upgrades. Happy customers are more likely to recommend their services to their friends, so you'd be surprised by how much you can get for a fair price.
Want More Money-Saving Tips?
With these tips, you'll have no problems planning your dream wedding on a budget.
If you want more incredible finance tips, Newlyweds On A Budget is your ultimate resource. Check out our blog to learn more ways you can live your best life on any salary.