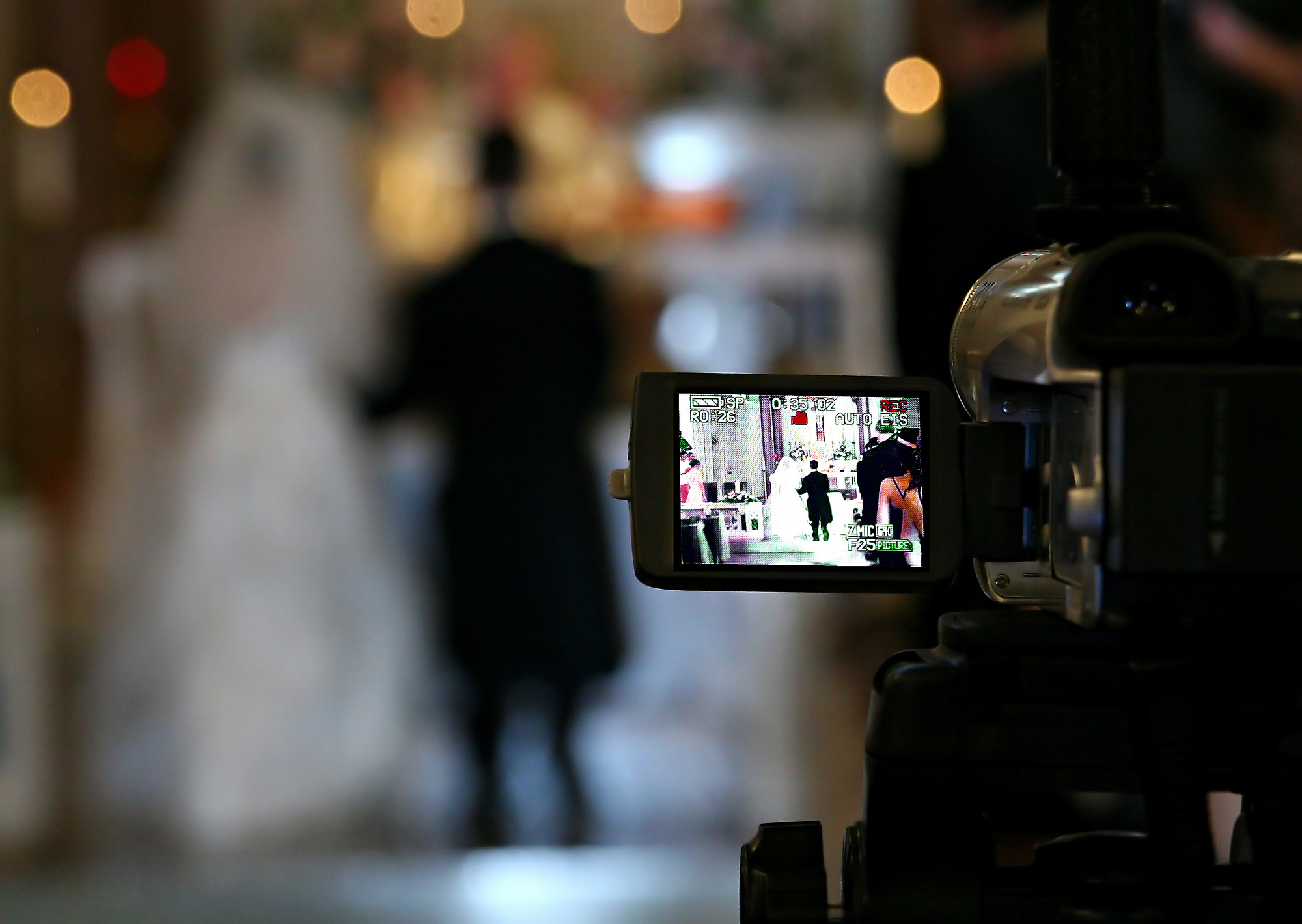 Wondering how much is wedding videography? On average, newlyweds can expect to pay $1,500 for a videographer at their wedding.
If you're planning a wedding on a budget, you may be on the fence regarding hiring a videographer. When it comes to video for wedding decisions, you need to think carefully about all the associated advantages and drawbacks.
Read on to know the pros and cons of hiring a videographer.
Pros of Hiring a Videographer
There are many benefits of hiring a videographer if it fits into your wedding budget. The top two reasons to hire one is that you get more than just still images and a large variety of wedding memories.
More Than Still Images
Wedding photos and photo albums are great, but photos aren't always able to capture everything about your special day.
Having a videographer at your wedding ensures that you will capture the true emotion throughout your wedding day. With photos, it's hard to capture a groom's tear when he sees his bride for the first time or the laughter during your maid of honor's hilarious speech.
With a videographer, you get these extra aspects that photos don't capture.
Variety of Wedding Memories
Combining wedding videos and photography ensures that no memory will be lost.
Your photographer could be capturing your first kiss while the videographer catches the happy reaction from your guests. Capturing both of these simultaneous moments is impossible with one person.
And while we hope your wedding is disaster-free, if you hire both a photographer and a videographer you have a better chance that your memories are properly captured. You don't have to stress over lost memory cards or dying batteries. You know there's always going to be a back-up.
Cons of Hiring a Videographer
Know that you know the pros of hiring a videographer, we need to take a look at the cons. You may not want to hire a videographer because they cost more and they are one more vendor to deal with.
Costs More
Every penny counts when you are planning a wedding and the pennies quickly add up!
If you're trying to create a wedding on the smallest budget possible, a videographer is a good place to cut costs. Since you most likely have a photographer, you are already capturing the memories of your big day.
To get around this, have someone be in charge of recording amateur video footage and use a free video maker to compile your own wedding video.
One More Vendor to Arrange
When you hire a videographer, you have one more aspect of your wedding to arrange.
Wedding planning is overwhelming and vendors can be hard to work with. If you're aiming for a stress-free and simple wedding, skip the videographer in exchange for your sanity.
Make Your Own Video for Wedding Decision
In the end, the video for wedding decision is your own to make.
If you value memories and like having a back-up plan, hire a videographer. If you are aiming for a simple, budget-friendly wedding then you should say no to a wedding video.
Looking for ways to save money on your wedding? Check out this article.