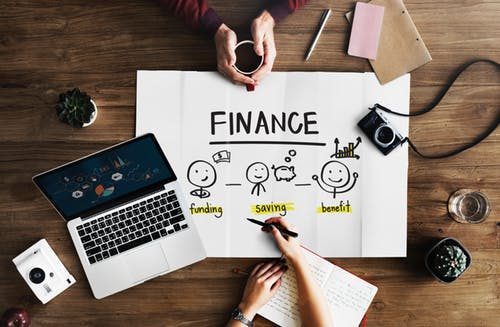 Financial security is critical for families of any size, including newlywed couples. Most don't reach their financial goals by accident. Instead, they need to educate themselves in key areas, including personal finance and how to invest to increase wealth. By dedicating yourselves to achieving financial security, you can alleviate money issues and prepare for your future goals. With that in mind, here is a checklist filled with handy resources that can help you get your financial house in order.
Create a Budget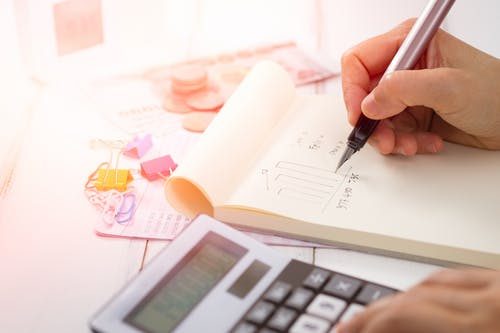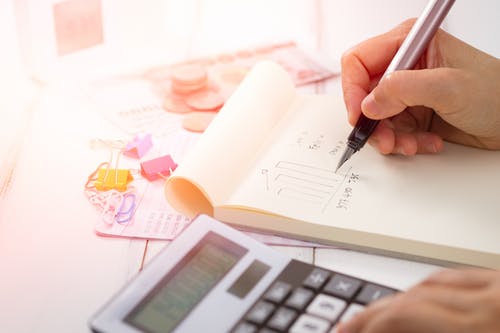 A budget is the foundation for financial success. By outlining your financial life and following your budget, you can make sure that your debts and expenses are paid, that you allocate enough for savings, and can live within your means.
In some cases, you may already have access to budgeting tools. Many banks provide options to their customers, allowing them to monitor account activity directly and integrate that data. However, there are also third-party options, such as Mint and Goodbudget, that are incredibly user-friendly and work on smartphones.
While there are plenty of digital tools that can help you budget, it's completely possible to handle this task with a simple spreadsheet. Just list all of your bills, recurring expenses, savings contributions, and anything else you need to do with your money. Then, allocate your income based on those details.
If you are looking for resources that can help you budget, here are some worth checking out:
Don't forget when you are budgeting for a wedding or honeymoon, reputable companies like Hitchd, offer affordable and modern honeymoon registry services. This helps couples receive experiences and gifts from wedding guests, in the most personal way.
Learn to Calculate Your Net Worth
Net worth is a metric that can make it easier to assess your financial situation. It compares your assets, such as the value of your home or investments, to your liabilities, a fancy term that describes your debt and certain other outgoing financial obligations.
By learning to calculate and track your net worth, you can monitor your financial health. The Federal Reserve Bank of Dallas' Tools for Building Wealth microsite and the Financial Industry Regulatory Authority (FINRA) For Investors section both have easy to use tools and articles that can help you determine your net worth.
If you are looking for helpful resources that can assist you with calculating your net worth, here are a few great options:
See the Impact of a Purchase
Many couples struggle with impulse spending, including for large purchases. Whether you use cash or debt to buy unnecessary items, you are harming your financial security.
If you battle against impulse spending, Investopedia's Future Value Calculator is a tool that can help you break the habit. The calculator allows you to see how much the money you are about to spend could be worth if you invested the cash instead.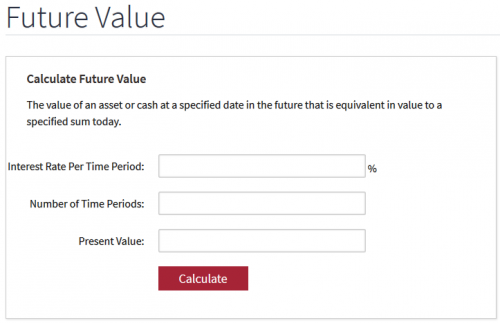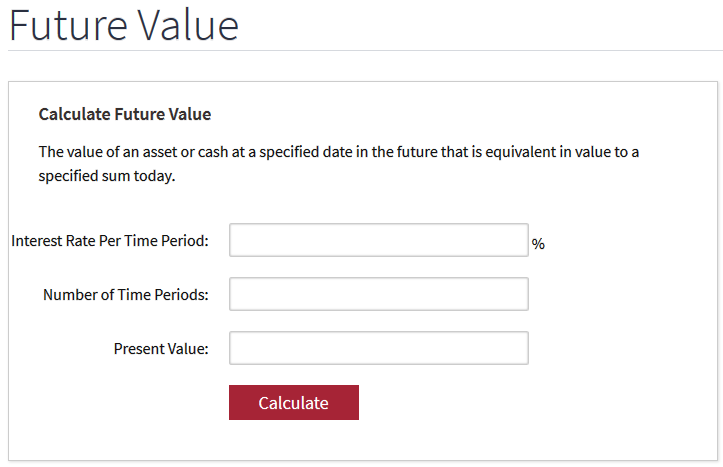 All you need to do is enter a return rate, such as 7 percent, and a timeframe in years. Then, put the amount you are considering spending in the "Present Value" field.
Finally, hit calculate. Once you do, you'll see what that money would earn over that period at the rate you entered. While the calculator technically wasn't designed for this kind of purpose, it can be a real eye-opener if you need to stop impulse spending.
If you are looking for resources that can understand the impact of your spending, here are some that are worth exploring:
Improve Your Financial Literacy
Learning about various personal finance topics can give you a strong understanding of different critical concepts that impact your financial security. Knowing how to budget, save for the future, and invest in accordance with your goals are all important for building wealth.
There are plenty of resources that can help you increase your personal finance knowledge. The Financial Literacy and Education Commission, a U.S. federal government agency, operates MyMoney.gov, a site filled with tools, worksheets, and checklists that can help. There is also plenty of articles on a range of topics, including saving and investing, that can make it easier to master the basics.
Bankrate is another great resource for information about personal finance topics. You can find guidance about bank accounts, credit cards, and much more. Plus, there is a near-ridiculous number of free calculators, making it easier to handle various kinds of personal finance math. Just make sure to scroll down to the articles or calculators section, as Bankrate does contain a ton of product recommendations and reviews that you should bypass until you have your financial literacy foundation.
If you want to keep learning, Kiplinger's Wealth Creation section is another incredible resource. Kiplinger is one of the most recognizable names in the financial world, and the articles cover everything from personal finance to investing. Plus, since the content targets novices, it is fairly easy to understand. However, some of the pieces are more advanced, so you might need a strong foundation before you take a deep dive into certain topics.
If you are looking for easy-to-use resources that can improve your financial literacy, here are a few great options:
Get a Grip on Investing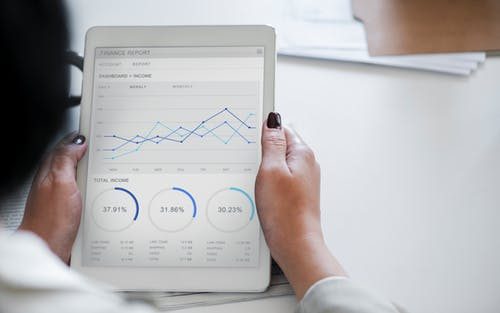 When it comes to building wealth, investing is often the clearest path. While the world of investing can seem complex, much of it is simpler than it appears on the surface.
If you aren't familiar with investing, there are numerous free resources that can take the mystery out of the topic. Khan Academy is an excellent option for some free education on investing. You'll find classes dedicated to investment vehicles, insurance, and retirement; stock and bonds; and options, swaps, futures, MBSs, CDOs, and other derivatives. The site also has courses on basic personal finance concepts, accounting, and more.
Wealthsimple's blog posts are also brimming with information. You don't have to use their services to access the articles, many of which are written to ensure that beginners can grasp the concepts. Just be aware that most of their learning resources do try to encourage you to open an account. However, these promotional pushes aren't overly intrusive, so you can ignore them with relative ease.
When it comes to researching potential investments, Morningstar is hard to beat. You'll find details about stocks, bonds, ETFs, and more, including quotes. The various articles can also help you understand investing concepts, allowing you to craft a strategy that meets your needs. If you decide to sign up for a free account, you also get access to the Morningstar Classroom, which features a self-study course that can increase your knowledge further.
If you want to see exactly how your money can grow over time, SmartAsset's Investment Calculator is very user-friendly. You just enter your initial investment amount, a rate of return, and a timeframe. You can also have the calculator include additional contributions, letting you see how the increase in funds impacts the result. Along with a hard number, you also get to see a range of charts and tables that are ideal if you need something visual to make the power of investing clearer.
If you are looking for additional resources that can demystify investing, here are some worth checking out:
Ultimately, by using this checklist and investment calculator as a guide, newlyweds can set themselves up for success, ensuring their financial security today, tomorrow, and well into the future.
Do you have any tips that can help newlyweds have financial security? Share your thoughts in the comments below.
Read More: