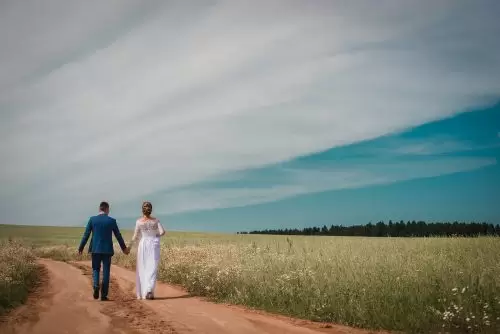 Small wedding venues in Illinois can be great choices for couples who want an amazing location for a celebration. For couples with tighter budgets. Limiting the size of the gathering can be a boon. It may allow them to have a luxurious day without breaking the bank or ensure that their big day feels intimate and special. Plus, many small wedding venues have all-inclusive packages. These packages can dramatically simplify planning. If you are looking for a small wedding venue in Illinois. Here are five worth considering.
1. Vrooman Mansion – Bloomington
Vrooman Mansion offers a historical setting that's perfect for intimate gatherings. The location is brimming with vintage elegance but also has many modern amenities. This can make it ideal for weddings of all kinds.
The location can support ceremonies and receptions with up to 100 guests. Additionally, the venue can connect couples with a range of service providers. This includes photographers and caterers, to simplify planning while ensuring you remain in full control of your big day.
Vrooman Mansion also has rooms available, which could be ideal if you have out-of-town guests. Many of the rooms could also be excellent for newlywed couples, giving them an elegant place to start their honeymoon.
2. Adler Planetarium – Chicago
If you're looking for a unique small wedding venue in Chicago, consider the Adler Planetarium. You'll have access to breathtaking spaces – many of which have expansive views of the Chicago skyline – as well as critical amenities.
One of the most convenient parts of choosing this venue is the on-site catering options. Planetarium staff will work with couples to design their ideal menu, whether it's a sit-down dinner, a simple cocktail reception, or anything in between.
Plus, the venue has a variety of add-on services that can make your special day and out of this world experience. If you use the Grainger Sky Theater as part of your ceremony or reception, you can select from a range of visual upgrades or show options, allowing you to create a unique backdrop for your event.
3. The Homestead 1854 – Plano
Located just outside of Chicago, The Homestead 1854 is a beautifully restored 19th-century manor. It's actually on the National Historic Places register, offering up a subdued elegance that's ideal for weddings.
Along with a magnificent manor, couples can also have access to the spectacular grounds. You can use the natural beauty of the location as a backdrop for an outdoor ceremony, open-air dining, or even the full reception.
This small wedding venue also has options for indoor weddings designed for up to 40 guests, as well as micro weddings for up to 12. Plus, there is a range of wedding packages, allowing you to choose a service level that aligns with your needs and budget.
For added convenience, The Homestead 1854 offers plans with overnight accommodation options for up to 12 guests. This can be ideal for out-of-town guests or the couple and wedding party.
4. The Highland Loft – Elgin
A flexible event space that can be ideal for an indoor wedding, The Highland Loft gives you the ability to have your ceremony and reception all in one beautiful space. It has a light and airy feel, thanks to the numerous windows, lighter wood floors, and light brick walls, though it can easily be transformed to align with any kind of wedding décor.
If you choose The Highland Loft, the venue can provide a dance floor and access to a fully equipped kitchen, which is ideal for on-site catering. While it can technically host up to 600 guests, by dividing the space up for the reception, ceremony, and food services, the venue can feel intimate, making it perfect for smaller guest lists, too.
Unlike some other venues, there aren't set wedding packages. While this ups the planning requirements, it does mean you can fully customize your ceremony and reception, as you'll need to bring in tables, chairs, décor, flowers, and more.
5. Oak Park Conservatory – Oak Park
If you want to be surrounded by a lush landscape on your big day, look no further than Oak Park Conservatory. Along with stellar outdoor gardens, there are three indoor showrooms featuring exotic flora. The various spaces can create some unique backdrops for ceremonies, receptions, and wedding photography, all without having to leave Illinois.
The venue can support up to 85 guests on Friday and Saturday evenings, though it may be able to support smaller events during the day. Larger gatherings of up to 150 guests can be supported during the main season, as a tent space can be created to support a bigger group. Oak Park Conservatory also has a preferred caterer list, making it easier to find an option that is used to working in the unique venue.
If you simply want to use the space for photographs, that's an option as well. The conservatory does have a wedding photo permit, allowing you to collect stunning images while holding your event elsewhere.
Do you know of any other amazing small wedding venues in Illinois? Share your thoughts in the comments below.
Read More: