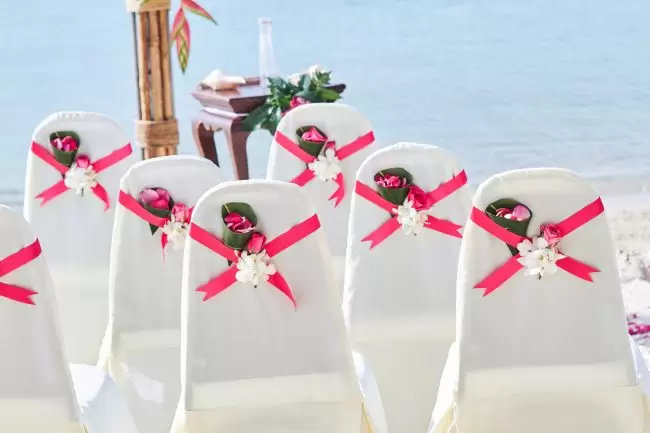 Small wedding venues in Mississippi have plenty to offer couples. Many have unique features and personalities, ensuring there is something for any type of couple. Whether you're looking for a small wedding venue to keep costs down or simply prefer your big day to be an intimate affair, here are five locations you'll want to consider for your wedding and reception.
1. The Ice House – Jackson
A historic wedding venue, the Ice House is a magnificent option for both ceremonies and receptions. It features a mix of industrial and rustic touches, including magnificent exposed brick, wrought iron railing and chandeliers, and natural wood beams. However, it's also a neutral enough backdrop to adjust to align with your wedding, allowing you to bring in your own touches to achieve your ideal look.
You can also make use of the brick courtyard that surrounds a Fountain of Iron. Whether you want to use that location for a small ceremony or photos, it's a nice way to add a bit of something different to your big day.
When it comes to planning, the venue can assist with it all. It will handle floral design, decorations, and catering, working with you to ensure the day is exactly what you envisioned. They can also connect you with other vendors for music, photography, lodging, and more, simplifying other planning aspects significantly.
2. Albertino's – Florence
For couples who'd like a waterfront location, Albertino's is certainly worth a look. You can hold your ceremony in the pavilion, which sits on a pond. It features white columns and railing, making it a neutral backdrop that you can adorn with flowers, ribbons, or other touches to customize the space.
There's a classic elegance to the venue's indoor, making it easy to adjust it to match your taste for the reception. Plus, there are ample windows, allowing plenty of natural light and views of the outdoors.
When it comes to the packages, each some with assistance from a staff member during the event. Additionally, you'll have access to a parking attendant, simplifying the arrival of guests, and bridal and groom suites for getting ready.
The venue also provides tables and chairs, as well as standard linens. You'll also be connected to the venue's preferred caterer, allowing you to design your ideal meal for your post-ceremony celebration.
3. Graduate Hotel – Oxford
If you're looking for bright, eclectic small wedding venues in Mississippi with a hint of Southern charm, then the Graduate Hotel could be your perfect match. This venue has colorful, quirky spaces that can add a lot of personality to your big day. Plus, there are on-site accommodations, making it easy to find space for out-of-town guests and the wedding party, or giving you a way to start your honeymoon immediately.
This venue specializes in micro-weddings specifically. There are a few packages available, giving you the ability to select the option that's right for you. For a simple ceremony-only, you can have up to 30 guests in attendance. You'll also get a champagne toast and a discounted stay in a suite. If you'd rather include a reception, that's an option for up to 30 or 50 guests, depending on the package.
The packages are almost all-inclusive. While you'll need to find your own officiant, handle your attire, and get a bridal bouquet, essentially everything else is dealt with on your behalf. Do keep in mind that the food options are "chef's choice." While the venue may request some input, it will ultimately make the decision regarding what to serve.
4. Ole Towne Church – Brookhaven
If you prefer a church wedding, Ole Towne Church is a must-see. The venue is in Brookhaven's historic downtown and features a unique charm and stunning architecture.
The exterior features lovely brick with white trim that draws the eye to an array of features, including unique stained-glass windows. There is a magnificent garden for pictures, and you can choose between a small chapel and the cathedral for your service.
When it's time for the reception, you have options. This venue has two rooms available for those who prefer to be indoors or want a backup in case of bad weather. Otherwise, you can make use of the large lawn, which has enough room for tents. The lawn also features a fountain and courtyard, giving you more spaces for photos.
While the venue isn't all-inclusive, there are some basic amenities available. Speak with the location to see what they can provide or request vendor recommendations to ensure you have a perfect wedding day.
5. Marcia's Cottages – Natchez
For couples looking for a romantic small wedding venue with views of the Mississippi River, Marcia's Cottages could be an excellent fit. You'll be able to use the Evergreen Cottage – a 1900 Victorian cottage that was restored in 2010 – as your location.
You'll have access to the entire cottage, including a full kitchen for your meal preparations and various rooms for getting ready. There's also a large porch with a swing and some lovely fireplaces inside that are ideal for pictures. When it comes to the ceremony, you can head to the backyard, where you get to see the Mississippi River.
This Mississippi wedding venue can accommodate up to 100 guests for your ceremony and reception, so there's plenty of space for a smaller gathering. You can choose from several all-inclusive packages, all of which include an officiant, an overnight stay at the cottage, a bouquet, and champagne. If you're planning to elope, the venue can even provide a witness.
Do you know of any other small wedding venues in Mississippi that couples may want to check out? Have you visited any of the locations above and would like to discuss your experience? Share your thoughts in the comments below.
By the way, if you want to learn about Couples Financial Management (like paying off debt, saving for a downpayment on a house, investing in retirement, etc.), join this one-of-a-kind online training by Beyond Millions.
Read More: