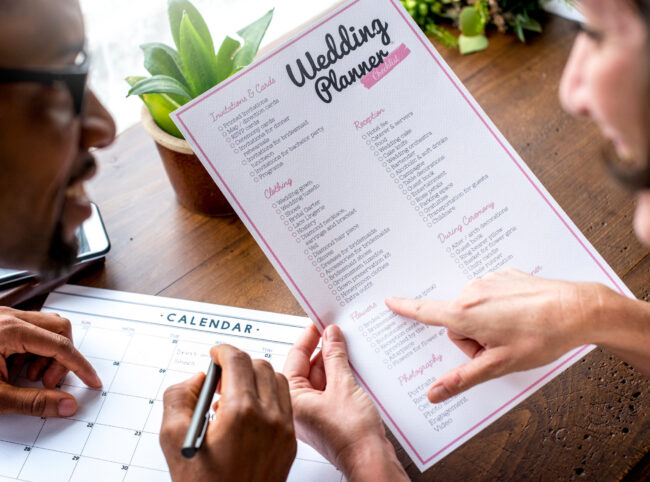 In some cases, you don't have the luxury of time when planning a wedding. Luckily, it's possible to handle everything you need in surprisingly little time, suggesting you use the right approach. If you need to plan a wedding in 6 months to a year, here are some tips that can help.
Limit Your Guest List
Generally speaking, the larger the guest list, the harder a wedding is to plan. By keeping the number of attendees low, you'll have more options. You can explore smaller venues that couldn't hold hundreds of people or choose catering that isn't designed with massive crowds in mind. That lets you create the event of your dreams with greater ease, even if you have to move quickly.
Embrace the Unconventional
When you need to plan a wedding in less than a year, embracing the unconventional works in your favor. Most of the preferred venues and dates may already be booked. Since that's the case, consider less traditional alternatives.
Get married on a Tuesday or Wednesday to increase your access to venues. See if unique locations – like local aquariums, museums, art galleries, or breweries – have places that could work for ceremonies and receptions. By taking the unconventional route, there's usually less competition, making it easier to secure what you need for your big day.
Go All-Inclusive to Simplify Planning
If you're really in a time crunch, look for an all-inclusive venue. If the location will handle your seating, meals, officiant, flowers, music, and everything else, you streamline the process significantly. In some cases, you may simply need to handle attire. In others, only attire and a cake are on your plate.
Every all-inclusive-style option is different, so you'll need to see what comes in the packages. However, even if it doesn't cover everything, it'll handle quite a bit, allowing you to focus on fewer tasks as you plan.
Buy Attire Off the Rack… Or Rent Instead
Custom wedding gowns, bridesmaid dresses, tuxedos, and suits take months to create. Depending on your timeline, that could make them impractical.
If you want to speed things along, buy your attire off the rack. Then, if it needs minor adjustments, find a place in your local area that can handle the alterations. While it still may take a few weeks to get the garments back, it's far less time than custom attire.
Alternatively, you could explore rental options in your area. Many places offer men's tuxes and suits for rent. Typically, they have most styles in a range of sizes and can do minor alterations to ensure a good fit. Going with rentals for bridesmaid dresses usually works similarly, all while reducing the cost of attire.
Do you have any other tips that can help couples plan a wedding in 6 months or a year? Were you able to get a wedding planned in under a year and want to tell others about your experience? Share your thoughts in the comments below.
Read More: