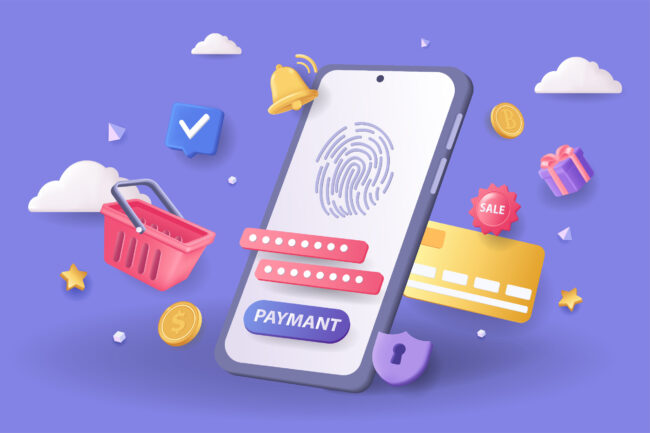 Personal finance apps are a boon for newlyweds. Along with helping you organize your financial life, they make it easier to keep an eye on your money, monitor your progress toward goals, track spending, and more. While there is a slew of options available, some are better starting points for new couples than others. Here are four personal finance apps that all newlyweds should use.
1. Mint
When it comes to budget-oriented apps, it's hard to beat Mint. The app lets you create spending limits, categorize purchases, and track savings toward specific goals. Plus, it can automatically sync with multiple bank accounts, making it easier to track your activities without having to do it manually.
Another benefit is that Mint lets you set bill payment reminders. You'll get an alert when a payment is due, making it harder to accidentally end up late.
While Mint isn't explicitly designed for couples, it's a solid option for creating an initial budget and tracking your activities. Plus, it's free to use.
2. Honeydue
For a more couple-oriented app, consider Honeydue. It's an app that's designed with collaboration in mind, so newlyweds can work together to plan bills and monitor spending. There's a shared calendar for due date tracking, and you'll get alerts when a due date is coming up.
Plus, in Honeydue, you can categorize spending based on whether it's joint or assigned to one partner. This lets you set spending limits for discretionary spending and ensure that both partners aren't overdoing it. Essentially, it embraces the idea of transparency, which can help couples avoid nasty surprises based on unexpected charges or one partner spending more than was previously agreed.
With Honeydue, you can also open a joint bank account through the app. While it isn't required, it's a potential option for newlyweds who are working to combine their finances but have yet to take that step. Either way, Honeydue is free to use.
3. Personal Capital
If you want to get a better look at your overall financial picture as a couple, Personal Capital is an excellent app to consider. It doesn't just focus on bank accounts; you can also track investments. As a result, it's more of a wealth management app than a pure budgeting app.
Through Personal Capital, you can also get access to financial advisors. While there are some wealth management fees to contend with, it's a solid option if you want more insights as you start your life together and work toward long-term financial goals.
The investment-oriented tools can help you make the most of your investments. The app can monitor diversification and risk. Additionally, it lets you know if you're paying hidden fees on your accounts that you potentially overlooked.
Just keep in mind that Personal Capital isn't as simple as other apps designed mainly for budgeting. Since that's the case, it's an excellent choice if you want more than the basics, but it isn't a good fit if portfolio tracking isn't something you may need.
4. Prism
If you already have a workable budget but want to simplify paying bills as a couple, consider downloading Prism. Prism is essentially a bill-paying app. You can see accounts from your billers, set up due date reminders, and even schedule payments all through one app. That's far less cumbersome than having to log into every account each month, making it simpler to automate your bill paying and avoid late fees or other penalties.
Can you think of any other personal finance apps that newlyweds should check out? Have you used any of the personal finance apps above and want to tell others about your experience? Share your thoughts in the comments below.
Read More: