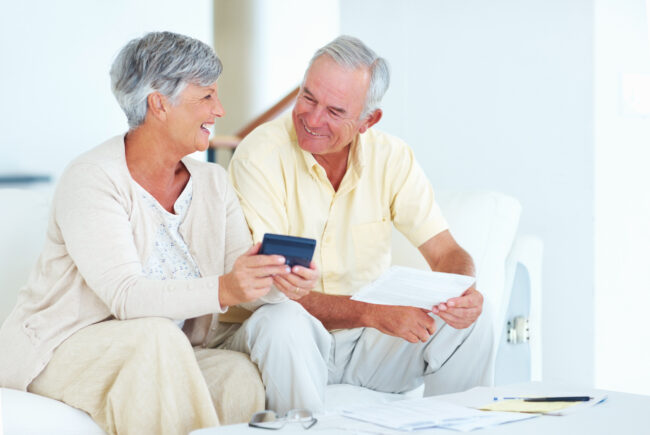 Many couples want to increase their savings. Whether it's ensuring they have a strong emergency fund or wanting to get closer to a financial goal, having extra money to set aside is commonly part of that equation. The issue is that saving money is usually considered boring, if not outright annoying since it limits your spending options. Fortunately, there are ways to make it more enjoyable. Here's a look at why saving money as a couple is a smart move, as well as five fun ways to save money as a couple you can try today.
Why Saving Money as a Couple Is Smart
Saving money as a couple is a wise decision for many reasons. Primarily, it's intelligent since it ensures you're working together toward a shared goal. That creates a sense of comradery. Plus, it reduces the likelihood that one partner is accidentally working against the other since they aren't on the same page.
Another reason saving money as a couple is a smart move is it ensures you're both doing your part to reach shared goals. That gives both partners a sense of ownership and achievement, which can make it easier to stay motivated. Additionally, it ensures the saving burden doesn't fall too heavily on one partner, a situation that could lead to resentment.
Finally, saving money as a couple normalizes talking about money. Since you're both participating, conversations about your progress, goals, and concerns often occur more regularly. That ensures no one is in the dark about where money is going and why, and it may make having challenging financial discussions that could arise later easier to manage.
5 Fun Ways to Save Money as a Couple
1. Have a Friendly Competition
In some cases, a bit of friendly competition is incredibly motivating. Design a savings challenge that pits you against one another in a fun way. For example, you could challenge each other to find ways to reduce your grocery spending during the course of a month, recording any savings each one of you captures. Another strategy is to keep the target broad, focusing instead on who can secure the most savings based on what you're each able to contribute to a savings account.
The idea is to keep everything positive and supportive, focusing on each other's achievements along the way. With that approach, you're rewarding each other for doing their part, all while having a lighthearted sense of competition put into the mix.
2. Play a Savings Game
There are plenty of savings challenges that are designed to mimic board games. The Stackopoly savings game is a prime example, but you could also try options like the Rainbow savings game or any others you find.
With this strategy, you're imbuing the experience with a bit of play. Plus, since you're participating as a couple, you can each progress through the game to ramp up your savings. However, if your budget is tight, you can play together as a unit, which can also be quite enjoyable.
3. No-Cost Dates
Getting out together as a couple is important for maintaining a healthy relationship. But that doesn't mean you need to spend a bundle to have an excellent date. For one month, take turns designing no-cost dates. Options like attending free concerts in the park, hiking local trails, or exploring sights in your own city can all work.
4. Develop Your Upcycling Skills
Learning how to do something new as a couple can help keep the spark alive. If you also want to save money in the process, consider exploring the world of upcycling together. When you have a need for an item, make local thrift stores your first destination. See if you can find a suitable item that just needs a bit of love, then learn how to turn it into your ideal solution together.
As you get better at upcycling, you can leverage your skills in other areas. Creating gifts for loved ones can help you save money, too. Plus, you could turn your upcycling hobby into a side hustle, making it a new income stream that you can develop together.
5. Start a Food Garden
Another hobby option that lets you save time together while saving money is starting a food garden. Whether that means creating plots in your backyard or trying your hand at indoor container gardening, you can work as a couple to cultivate a harvest that reduces your grocery spending.
In many cases, beginning with classically easy to raise types of produce and herbs is the best place to start. Consider which vegetables and fruits you typically enjoy, then see if growing your own is an option.
If you'd like, you can also expand this hobby to include learning how to store excess produce you grow. Proper freezing or canning techniques can ensure you're getting the most out of your food garden, often leading to more overall savings.
Do you know of any other fun ways to save money as a couple? Have you tried some of the options above and want to discuss your experience to help others? Share your thoughts in the comments below.
Read More: