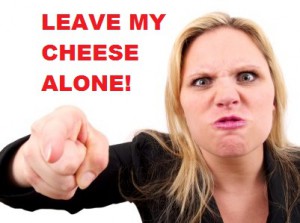 Eric and I have had a problem that has lasted throughout our entire 2.4 years of marriage. It is the kind of problem that makes me wake him up at 6:30 a.m. on a Thursday so that I can yell at him about it.
Eric eats all the food. EVERYTHING.
Not just like, oh he eats his half of the food, no, more like he eats all the food and you have to fend for myself. Sometimes I wonder if he honestly expects me to start hunting coyote in our backyard just so I have something to eat. Possum, anyone?
When I was single, I could keep a pint of ice cream for a month, because I would have only a couple of tablespoons at a time and usually after dinner. Now, I'm lucky if a pint of ice cream lasts two days in our house. This is one of the reasons I don't buy sweets anymore–it's not like I'll even get to eat them anyway. I was thrilled recently when I discovered that Eric did not like the greek frozen yogurt I bought. This half-gallon has lasted me three weeks now and I still have a fourth left!
At one point in our marriage, I got smart and started labeling foods so that he couldn't eat my half–and let's be straight, I don't even get half the food, because he just eats SO much and okay he does weigh like 80 pounds more than me and is about 7 inches taller, but I get like a fourth, a third if I'm lucky.
Proof here: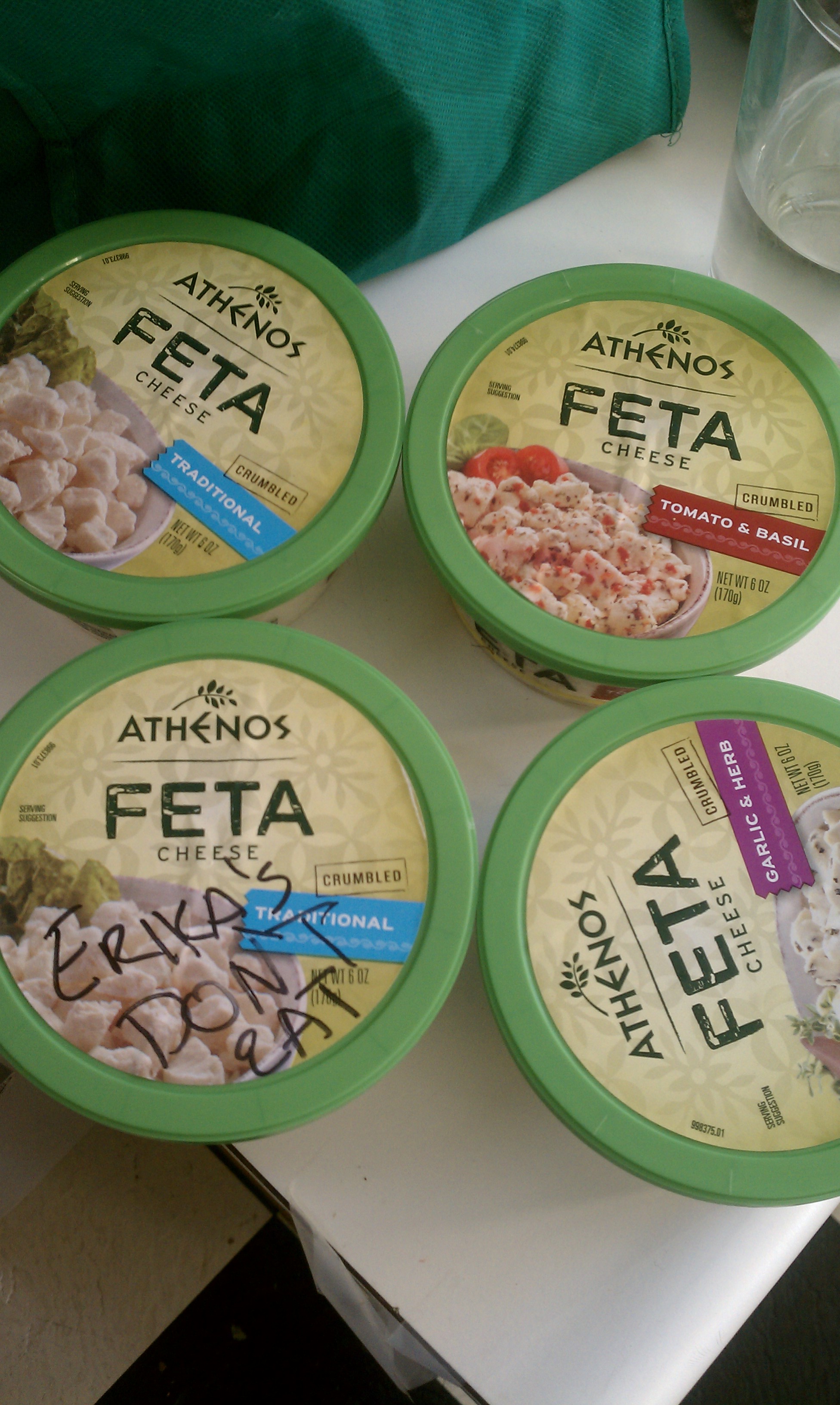 This week, I've been making black bean and egg white burritos. I ran out of tortillas and cheese on Tuesday so I asked him to pick some up since he had the day off. He purchased tortillas (10 count) and cheese (8 oz) Tuesday EVENING, not DAY, but EVENING. On Wednesday morning, I made my black bean and egg white burrito and measured out one ounce of shredded cheese.
This morning, I went to make my burrito and there were only three tortillas left and when I went to add my cheese, the bag was gone–I ended up finding the empty bag in the trash can!
In ONE day you ate SIX tortillas and SEVEN ounces of cheese
? It was enough to make me march upstairs and wake him up and proclaim loudly: "From now on, we buy our own cheese and put our names on it! I am not sharing cheese with you anymore!"

I know it was a childish move, but it was the last straw of a long line of expecting food to be there only to find out that Eric ate it. It's like he just has no regard for whether someone else (ie, ME) would like some, he eats it ALL.
This is true with peanut butter
, sweets
, any carb, and definitely cheese
.
It's been so bad at times that we've even hidden food from each other. I had bought a jar of cookie butter and got four tablespoons of it, before Eric ate it all. The next week, he bought a jar and hid it from me. When I found it hidden behind some bowls, I took the last three tablespoons he had left. You should have seen his face when he saw the empty jar–it was sweet, sweet revenge.
Aside from getting a his and hers refrigerator, what do I do? I think I am definitely going to label my food and I plan to start hiding all non-perishable items. Drastic measures, people.
This is what it has come down to. Hiding food from your spouse.
Does anyone else have this problem? How do you handle it?