Budgeting
Having a budget system is necessary for newlyweds in order for them to take control of their finances. It doesn't really matter what kind of system you follow as long as it works best for you. Here are some recommendations:
Finance Forums
The most wonderful thing about finance forums is that you get to interact with people who share your interest. If you want to know how others are doing with their finances or simply want to share your personal finance ideas, here are 2 forums you might want to consider joining in:
Free Credit Scores
We all know that a good credit score will do wonders for us. And knowing where we are at with our credit score will greatly help us plan better. Here are two sites that offer free credit score checks:
Money Management Platforms
Personal Capital – This is a free financial tracker similar to Mint.com but it has much better investment and net worth tools. Click here to sign up.
USAA Bank – This bank is one of the largest banks in the world that caters mostly to clients who are serving the US Armed Forces. USAA Bank is not free but they offer above average service. Sign up here.
Savings Honey – If you like using coupons then you'll definitely love this free service that automatically finds coupons for your online purchases. It also covers major retailers such as Amazon and Macys.com. You may go to joinhoney.com/install and sign in.
Books We Like

Rich Dad Poor Dad is a 1997 book written by Robert Kiyosaki and Sharon Lechter. It advocates the importance of financial independence and building wealth through investing, real estate investing, starting and owning businesses, as well as increasing one's financial intelligence to improve one's business and financial aptitude. Rich Dad Poor Dad is written in the style of a set of parables, ostensibly based on Kiyosaki's life. Click here to grab a copy.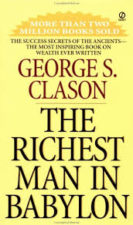 The Richest Man in Babylon, based on "Babylonian parables", has been hailed as the greatest of all inspirational works on the subject of thrift, financial planning, and personal wealth. In simple language, these fascinating and informative stories set you on a sure path to prosperity and its accompanying joys. A celebrated bestseller, it offers an understanding and a solution to your personal financial problem. Revealed inside are the secrets to acquiring money, keeping money, and making money earn more money. Click here to get inspired!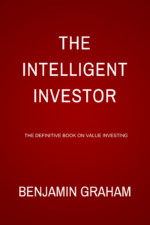 The Intelligent Investor – The greatest investment advisor of the twentieth century, Benjamin Graham, taught and inspired people worldwide. Graham's philosophy of "value investing" — which shields investors from substantial error and teaches them to develop long-term strategies — has made The Intelligent Investor the stock market bible ever since its original publication in 1949. Get a copy through Amazon.
Freakonomics is a groundbreaking collaboration between Levitt and Stephen J. Dubner, an award-winning author and journalist. They usually begin with a mountain of data and a simple question. Some of these questions concern life-and-death issues; others have an admittedly freakish quality. Thus the new field of study contained in this book: freakonomics.Through forceful storytelling and wry insight, Levitt and Dubner show that economics is, at root, the study of incentives—how people get what they want, or need, especially when other people want or need the same thing. In Freakonomics, they explore the hidden side of . . . well, everything. The inner workings of a crack gang. The truth about real-estate agents. The myths of campaign finance. The telltale marks of a cheating schoolteacher. The secrets of the Klu Klux Klan.  Click here to purchase this book for $10.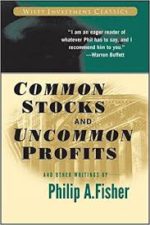 Common Stocks and Uncommon Profits – Widely respected and admired, Philip Fisher is among the most influential investors of all time. His investment philosophies, introduced almost forty years ago, are not only studied and applied by today's financiers and investors, but are also regarded by many as gospel. This book is invaluable reading and has been since it was first published in 1958. The updated paperback retains the investment wisdom of the original edition and includes the perspectives of the author's son Ken Fisher, an investment guru in his own right in an expanded preface and introduction
"I sought out Phil Fisher after reading his Common Stocks and Uncommon Profits…A thorough understanding of the business, obtained by using Phil's techniques…enables one to make intelligent investment commitments." —Warren Buffet. Grab a copy here.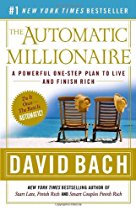 The Automatic Millionaire – David Bach gives you a totally realistic system, based on timeless principles, with everything you need to know, including phone numbers and websites, so you can put the secret to becoming an Automatic Millionaire in place from the comfort of your own home. This one little book has the power to secure your financial future. Do it once–the rest is automatic! Click here to find out more.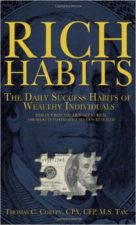 The "Rich Habits" are ten principles created through years of researching the daily success habits of his wealthiest clients. These ten simple principles miraculously transform every individual who comes into contact with them. By applying these principles, you are literally walking in the footsteps of the wealthy. In Rich Habits, Tom Corley provides a step by step financial success program that is concise, easy to understand and even easier to apply, regardless of your age, education or income level. In these tough economic times, individuals are struggling financially and desperately looking for help in achieving financial success. Every person seeks prosperity for themselves and their families, and with Rich Habits the secret to financial success possessed by only the wealthiest individuals, will be revealed. Join the Rich Habits financial success revolution.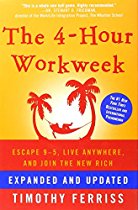 The 4-Hour Workweek – What do you do? Tim Ferriss has trouble answering the question. Depending on when you ask this controversial Princeton University guest lecturer, he might answer: "I race motorcycles in Europe." "I ski in the Andes." "I scuba dive in Panama." "I dance tango in Buenos Aires." He has spent more than five years learning the secrets of the New Rich, a fast-growing subculture who has abandoned the "deferred-life plan" and instead mastered the new currencies-time and mobility-to create luxury lifestyles in the here and now. Whether you are an overworked employee or an entrepreneur trapped in your own business, this book is the compass for a new and revolutionary world. Click here to learn more.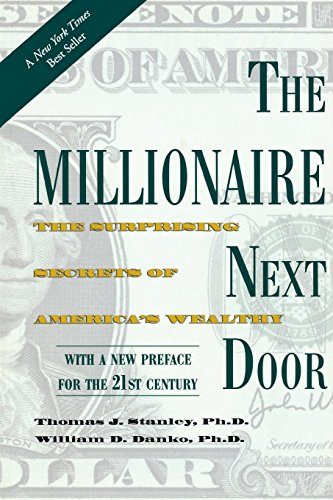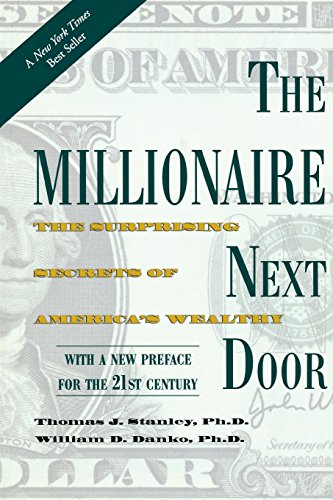 The bestselling The Millionaire Next Door identifies seven common traits that show up again and again among those who have accumulated wealth. Most of the truly wealthy in this country don't live in Beverly Hills or on Park Avenue-they live next door. This new edition, the first since 1998, includes a new foreword for the twenty-first century by Dr. Thomas J. Stanley. Click here to get a copy from Amazon.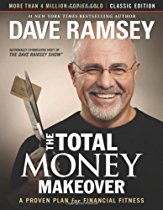 The Total Money Makeover – The success stories speak for themselves in this audio book from money maestro Dave Ramsey. Instead of promising the normal dose of quick fixes, Ramsey offers a bold, no-nonsense approach to money matters, providing not only the how-to but also a grounded and uplifting hope for getting out of debt and achieving total financial health. Buy this book.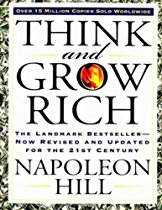 'Think and Grow Rich' is the world's most widely acclaimed motivational book on success ever published. It became the must-have bible of prosperity and success for millions of readers since its initial publication in 1937.Napoleon Hill, America's most beloved motivational author, devoted 25 years to finding out how the wealthy became that way. After interviewing over 500 of the most affluent men and women of his time, he uncovered the secret to great wealth. By understanding and applying the thirteen simple steps that constitute Hill's formula, you can achieve your goals, change your life and join the ranks of the rich and successful. This book has changed countless lives and it can change yours! Get this book from Amazon.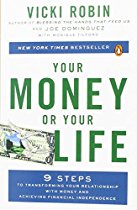 In an age of great economic uncertainty when everyone is concerned about money and how they spend what they have, this new edition of the bestselling Your Money or Your Life is an essential read.In this book, Vicki Robin shows readers how to gain control of their money and finally begin to make a life, rather than just make a living. Buy this book to find out more.