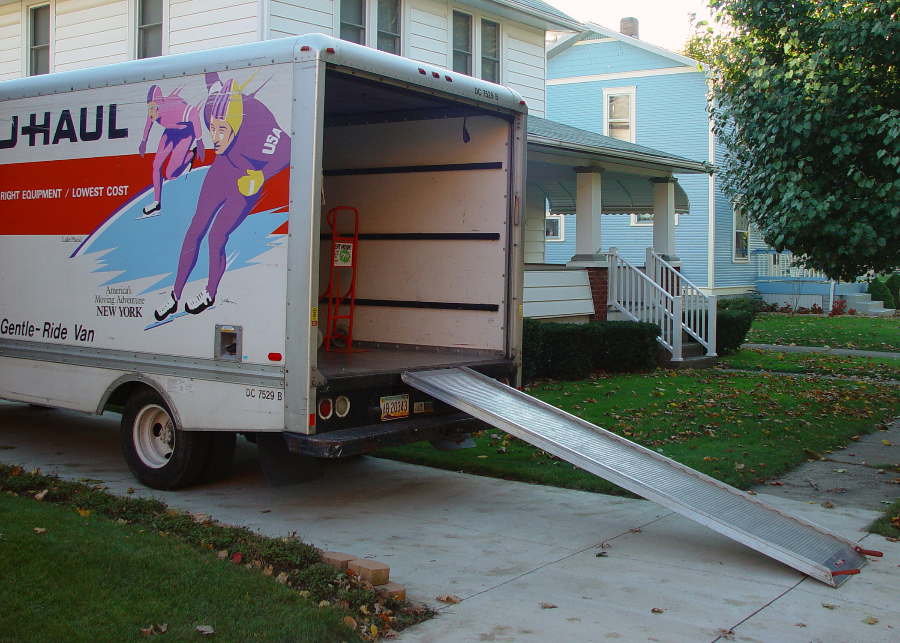 Marriage is a huge milestone that comes along with its fair of stresses, but compound the first few months after your nuptials with the stress of moving to a new city and you're facing quite the journey in your first year of marriage. Whether you're moving for professional reasons or just feel you need a fresh start, leaving behind all you know can be taxing but also rewarding. Many newlyweds make this situation work every year, and by following these tips and tricks, you and your new spouse can get settled into a new place in no time.




Get Your Ducks in a Row
Before you take off for your new city, there are lots of specifics to iron out. From finding a new place to live to finding the right professional moving company, you'll need to be on top of your organization game—probably not a welcome task when you've just finished planning your wedding. When it comes to apartment or home hunting, use websites like Livelovely.com and Apartmentfinder.com to make sure you're looking at the best options available. When you're ready to start applying, make sure your information is protected (think social security numbers, bank statements, etc.) by using a certified screening service like Smartmove. Companies like this will provide a protected credit check for landlords, giving them all the info they need to approve you without leaving you vulnerable to identity theft.
Keep Your Old Connections
Just because geography will now separate you doesn't mean the two of you have to let go of the relationships you fostered in your former city. Sometimes a move can lead to feelings of isolation at first, so maintaining contact with your friends and families in your former town can help both of you get through those tough times. Schedule regular phone calls, Skype dates, and texts to get the scoop on what's going on back home but make sure you don't only focus on who you've left behind—it's important to make new connections, too.
Get Into Your Community
There are thousands of ways to get involved in your community, so check out the avenues available to you. If you're religious, there are many churches that also offer newlywed courses where you can meet others in the first few months or years of marriage. You also shouldn't be afraid to try things without your spouse. There are bound to be times when the two of you are on your own because of the other's work responsibilities, so make sure you both get involved in individual hobbies and explore your own passions. Whether it's woodworking or painting classes, a book club or intramural sport, searching out new opportunities in your community will help you feel more fulfilled and encourage connections with new people. If you need help finding something you'll like or just want to meet likeminded folks, check out Meetup.com. There's groups for people of all interests, and you and your spouse are sure to both find something that will keep you entertained and prevent you from thinking about homesickness.
Turn Your Home into Your Sanctuary
If you're moving because one of you got a job, you'll want to make sure your home is a sanctuary free of the stresses from work. Splurge on nice bedding to ensure you both get great sleep, make the most of natural lighting and buy different levels of artificial light to make sure your new home doesn't feel like a cave, and make sure your décor makes you feel at home. Being comfortable in your personal space is the best way to become more comfortable in your new city. Getting your home prepped and up to your standards will also come in handy when the two of you undoubtedly make new friends and entertain.
Relocating can be difficult—there's no beating around the bush on that one—but it can be done with some foresight and patience. Put in your best efforts to assimilate into your community from the day you arrive and begin fostering new connections. Rely on your spouse to help you get through it with you, and you'll find that your first year of marriage is your strongest.
Save More Money in 2018
Subscribe and join the worldwide 52-week money challenge! Get the tools you need right to your inbox.