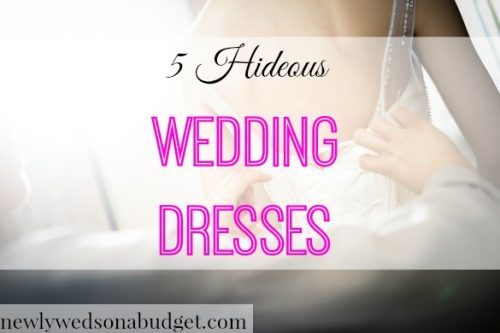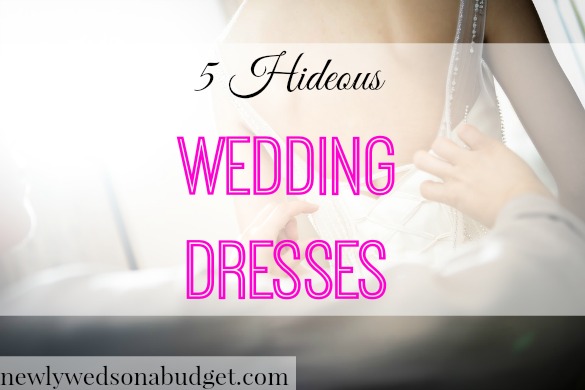 Finding the perfect wedding dress can be quite a process for a bride-to-be. You may have a style in mind, or walk into a bridal boutique with an open mind, it can be tough to say yes to the dress if you have high standards. While every bride is entitled to have their own style, certain styles won't look flattering on everyone and let's face it, some wedding dresses are just down right ugly.
This is why I thought it would be interesting to poke some fun at some of the most hideous wedding dresses to date as an example of what not to do.
1.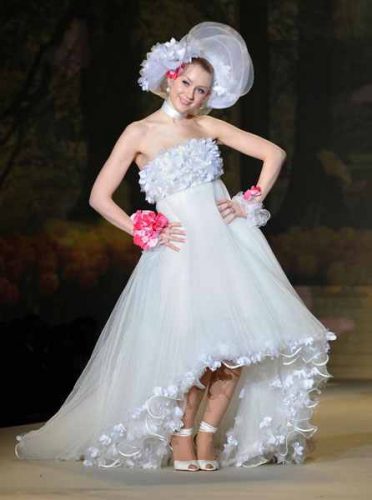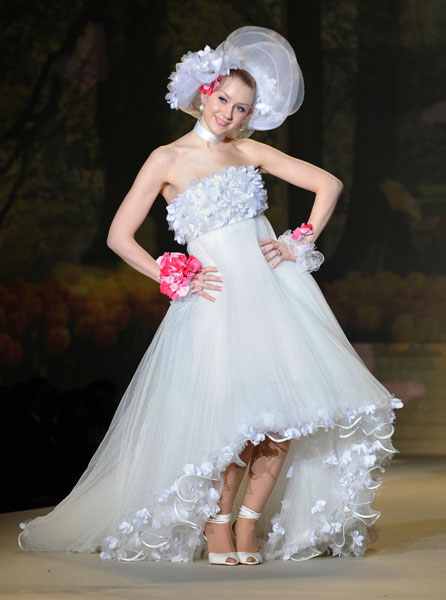 Photo Credit: BridePop.com
This dress looks like a cross between a high-low dress and a little bo peep costume thanks in large part to the hat. It's great to want to be innovative but at your wedding you should look and feel like a bride. This doesn't have the elegance or presence of a wedding dress at all. Overall, it's just outdated, cheap-looking and not flattering whatsoever.
2.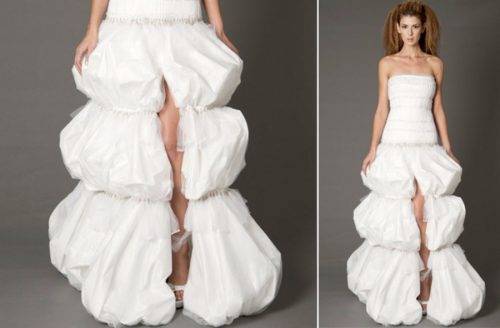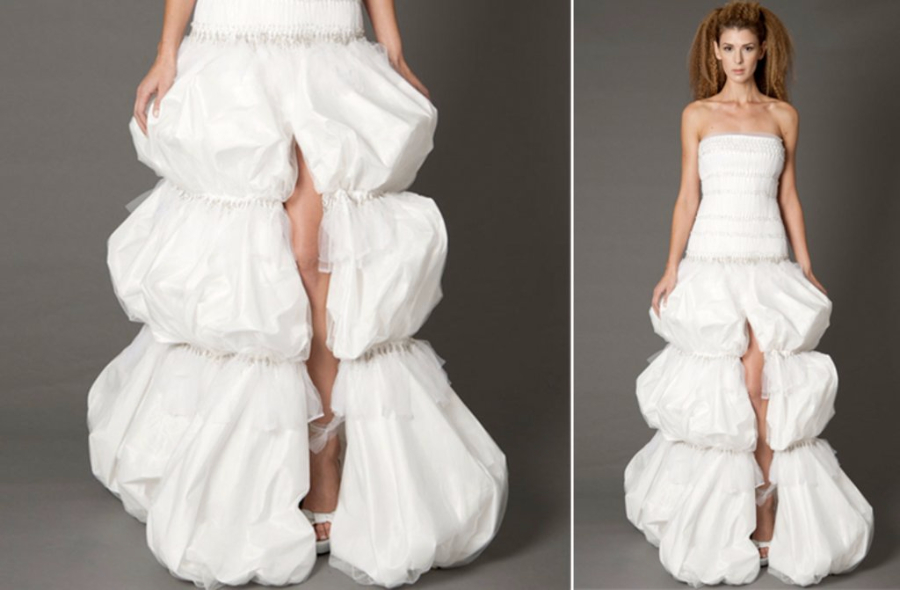 Photo Credit: OneWed.com
This one also looks cheap, and uncomfortable. Are the bulges at the bottom of the dress supposed to look stylish? I almost want to see if there is a string somewhere on the dress that I can pull to deflate those awkward-looking air pockets 🙂 Modern wedding dress trends tend to stray away from these 3-D elements unless the bride insists on it. A much more flattering look could include a slit for flair that probably doesn't go as high as this one.
3.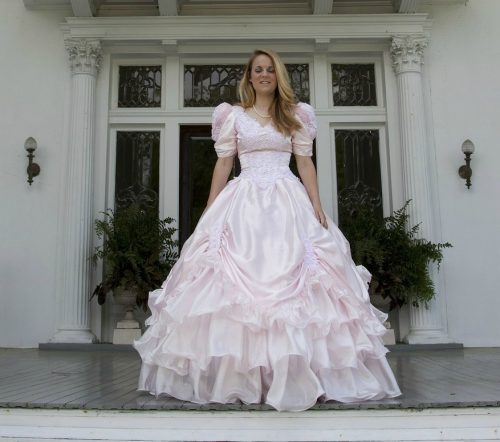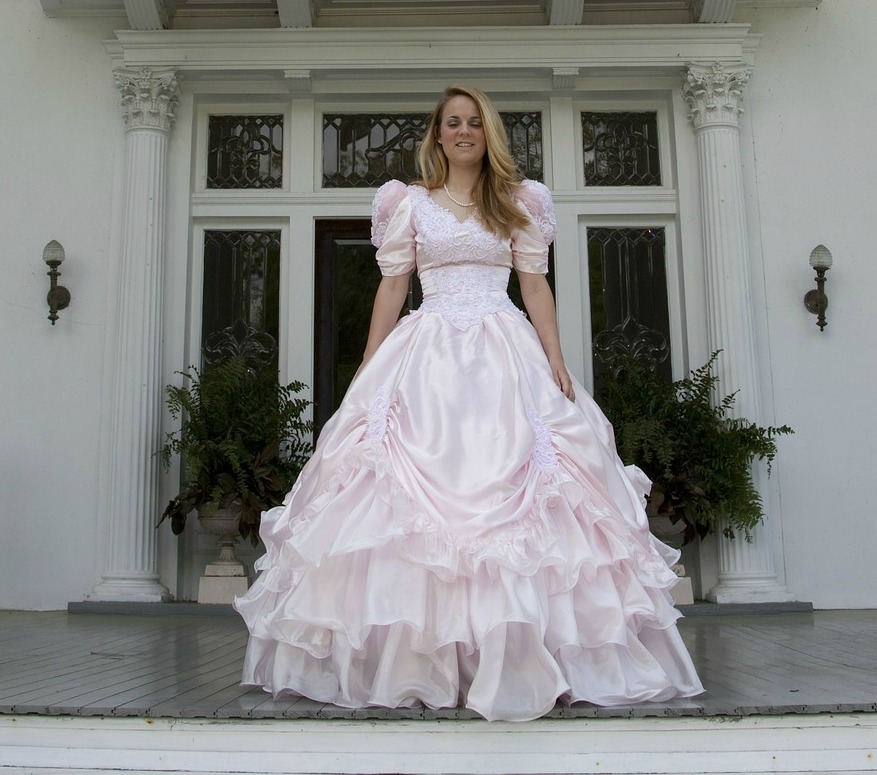 Photo Credit: Pixabay.com
This dress seems to be leaning toward the Disney princess style but it's a bit over-the-top. Even Cinderella's classic dress didn't have that many ruffles.
4.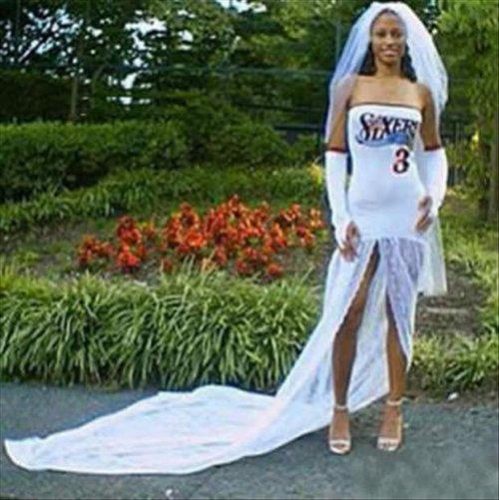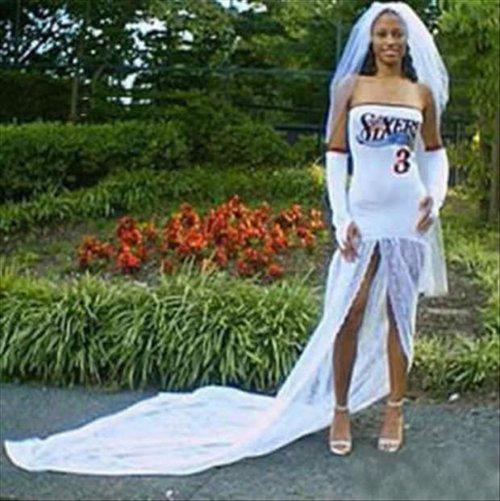 Photo Credit: LoveWeddingPlan.com
It's perfectly fine to want to show love to your favorite sports team on your wedding day. Many couples have themed weddings to acknowledge their favorite teams and may decorate with the team's colors or logos. My husband is really into sports, so for our wedding he took a picture with all his groomsmen where they were wearing their favorite team jersey under their tux. The picture turned out great, mainly because they put the jerseys on underneath their button down shirts as opposed to combining the two types of clothing.
Wedding apparel should never mesh with sportswear like in the photo above because it just looks tacky and like a joke basically. Aside from the sports team element, the overall style of the dress is in bad taste as it looks like a bodycon dress someone attached lace fabric to.
5.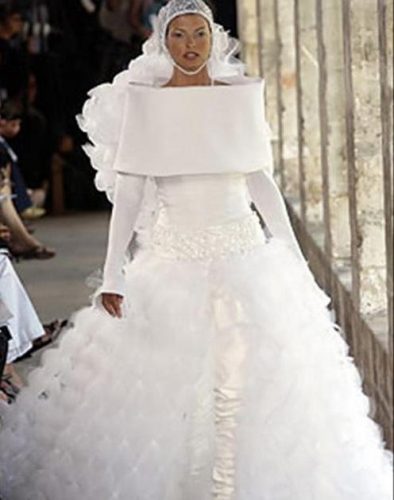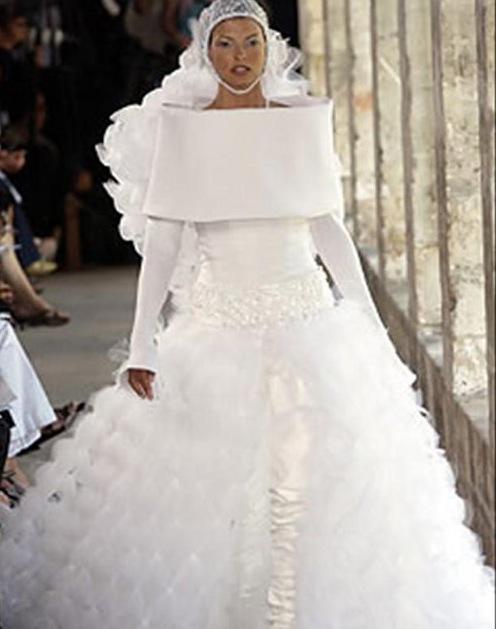 Photo Credit: LoveWeddingPlan.com
I've saved the best for last. I can't really understand what the theme or the main idea behind this wedding dress is but I can tell it looks super uncomfortable. There are too many distinct elements all over and I'm wondering if the woman wearing this dress can even move her arms. In most cases, less is more.
When Choosing the Right Wedding Dress…
Keep styles and colors in mind that will be flattering to you. Realize that not everyone can pull off daring looks and what looks flattering on someone else may not look as flattering on you. Like I said, it's normal to want to be a little over-the-top and turn heads on your big day but sometimes less is more. Choose one of two elements that you would really like in a dress and stick with those.
Don't try to include too much or your dress could end up looking like one of these.
Which dress was the most shocking to you? Have you ever seen any hideous wedding dresses in real life?