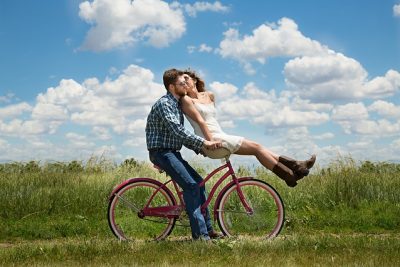 Starting your new life as a married couple is an exciting voyage of discovery that you plan to take together and you will no doubt have plenty of dreams and aspirations that you share for a future together.
A less romantic aspect of getting married perhaps is the fact that you are now financially entwined and pooling your money to a certain extent.
Here is a look at some ways to make your combined incomes also enjoy a successful relationship. There is an overview of why it helps to talk about money, some potential financial strategies to consider, and why a joint bank account could bring you closer together in more ways than one.
It's good to talk
Some couples are better at opening up and talking frankly about what is on their mind than others, but one topic that should always be up for debate is disclosure about your personal financial situation.
It is always a good idea to have a revealing and honest discussion with your partner about the state of your finances, good or bad.
If you have some debts that need to be paid, credit card balances that need to come down, or have made some financial mistakes in your past that could affect your future plans as a married couple, these are things that need to be laid bare in your conversation about money.
You are now in a situation where you are talking about shared financial responsibility within reason, and rather than adopting a his and hers attitude it can often help to work out a way to combine your financial resources.
Work out a household budget
A good starting point would be to work out how much money your combined incomes are now bringing into the marital home and then make plans as to how you are going to put that cash to the best possible use.
There might be some opportunities to combine and consolidate your credit card balances, for example, as a way of saving money overall and reducing monthly charges. You can visit http://consolidation.creditcard for more information on that potential coupling solution.
A good way to banish trust issues
Having a joint bank account might not appeal to every married couple but there is a lot to be said for the power of teamwork.
It often seems to be the case that the subject of money is either one of the bonds that cements the trusting relationship you have with each other, or it is a topic that creates trust issues.
There are a number of practical and financial positives attached to the idea of having a joint account. Sharing certain expenses rather than doubling up is going to free up more money towards savings goals, and having everything all in one place makes it easier to manage your monthly budget and control financial transactions.
Sharing a bank account is a great way of working together and it creates a layer of trust that can even bring couples closer together when they share all of their finances with their spouse.
Getting married is a new chapter in your life and it often pays to sort your finances out at this point too.
Leon Hunt is a life coach and knows that the 1 thing couples argue about most is money. His informative articles help to keep the peace!
Save More Money in 2018
Subscribe and join the worldwide 52-week money challenge! Get the tools you need right to your inbox.