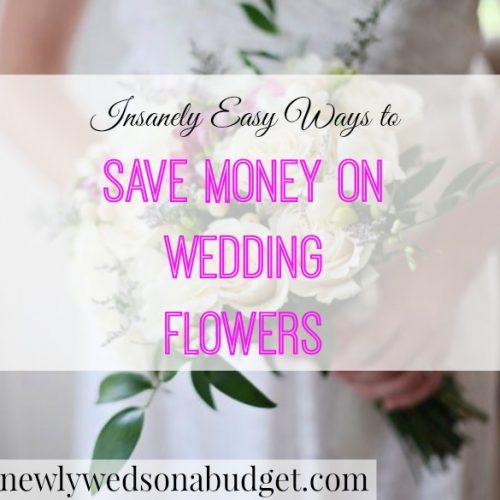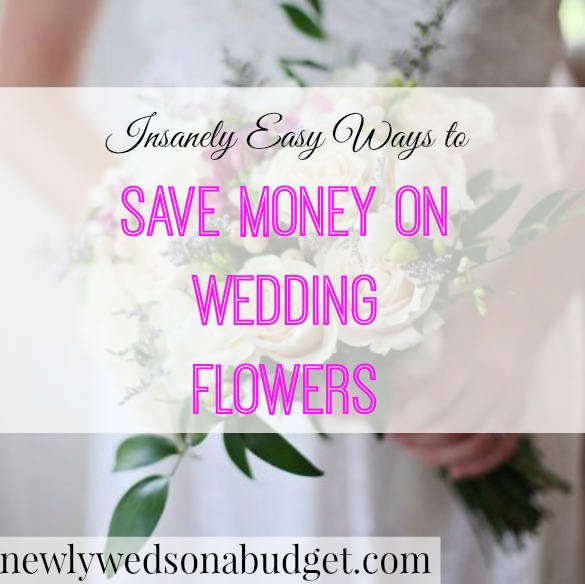 According to Brides.com, wedding flowers cost an average of $5,400. That's not a typo.
According to their calculations, it costs an average of $300 for the bride's bouquet alone, $18 for the groom's boutonniere, $30 per corsage for the mothers of the bride and groom and grandmothers, $35 for the flower girl's petals, $600 for the floral designer's fee, and the rest for everything else, including decorations at the ceremony and reception. Whew!
That sounds like a whole lot of cash for something that will die within the next 48 hours. I'm sure the pictures of your wedding will be lovely, but if all that is just not worth the price, keep reading.
How I Only Spend $320 on My Wedding Flowers
I like flowers, but I chose not to have them as decorations at my wedding. The venue where I had my wedding was very charming on its own, and I asked the owner to borrow a few of their standard decorations.
Plus, my venue included basic centerpieces with fresh flowers as part of our package, which was pretty cool.
Did I want to create my own custom centerpieces for my wedding? Sure, I probably could have come up with a great idea and purchased vases and floating candles from the dollar store, but I figured I'd rather save the money by letting my venue do it since I had bigger fish to fry and other elements of my wedding that could be customized.
I focused all my attention on my bouquet and my bridesmaid's bouquets. I had about 8 bridesmaids, 3 flower girls, and purchased corsages for my mom and my mother-in-law, all on a $320 budget.
If you're looking to cut your flower budget as well, here are a few things you can do.
Mix Real Flowers With Fake Ones
My wedding bouquets were a mix of real and artificial flowers because fake flowers are super cheap. When you purchase fake flowers from wedding websites, they tend to look very real and blend nicely. If I had purchased 100% real flowers for my wedding bouquets, I would have spent a fortune for my 8 bridesmaids and myself.
Buy Wholesale and Choose In-Season Flowers
Wholesale flowers are much cheaper than buying smaller quantities at floral shots at retail price. I used mostly Afloral.com and Fiftyflowers.com to purchase my real flowers and saved a killing.
They always have sales, as well, to help generate additional savings. When choosing the specific flowers for my bouquet, I wasn't too picky. I like orchids, but realistically, I couldn't afford them, plus I wasn't sure how I would integrate them into my actual style and wedding theme.
I chose seasonal flowers that were common and known to be cheap. Carnations are some of the most affordable flowers, and the white ones I used helped fill out my bouquets and add contrast to all the color. Roses are also very common, affordable, and classic, so I couldn't pass up the opportunity to include some lavender ones.
Even if you are unable to get seasonal flowers, but would like them, you can always order flowers online. There are some very credible platforms that can help you with exotics that they source from different parts of the world. You are only going to get married once, so why not ensure that you have the perfect flowers you want for your special day.
Choose a Filler Flower to Include in the Bouquets
Every bridal bouquet should include some type of filler flower. Just like their name, these flowers help fill out your bouquet and spread out the range of flowers you are holding. Adding a filler flower to your bouquet is a must, as it is visually appealing and super affordable.
The most common filler flower is baby's breath. Aster flowers are also common, with limonium and seeded eucalyptus, which is what I used in a dark purple color for my bouquets. I actually purchased my filler flowers the weekend of my wedding at a local grocery store. I was able to score 6 bunches for $24.
Head to Your Local Craft Store for Extra Accents
For the decorations and extra features of my bouquets, I headed to Hobby Lobby for things like ribbon, floral wire, floral tape, pearl top straight pins, and tulle. We used floral wire and floral tape to help blend the artificial flowers with the real ones.
As you can see, you can totally have flowers at your wedding without going over budget. These 4 tips are easy to implement and can save you BIG.
Post script – if you're reading this because you're looking for a budget for your wedding, consider surfing over to Young Adult Money's
wedding budget spreadsheet
– its a handy starting place for getting your wedding finances together.