Your Snuggie is nice and toasty from a quick spin in the dryer — check. Your Netflix 'My List' is queued up with the series you missed during the summer — check. Your cupboards are full of your favorite snacks — check.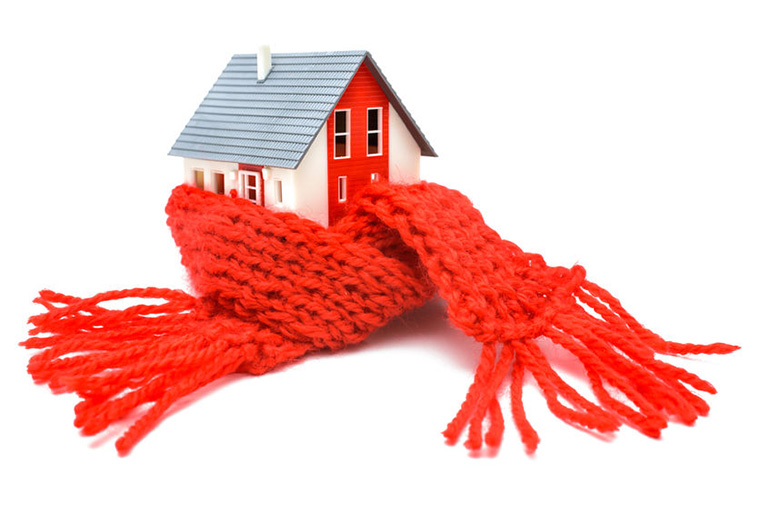 With the last check of your list, you're finally ready for your annual wintertime hermitage. This is a hibernation level just below bears as you retreat to the soft folds of your blanket burrito, braving the blustery winds and sub-zero temperatures only when work requires it of you. Relaxation is the name of the game as you withdraw from your regular outdoor activities, and your wallet lies dormant as you ignore financial temptations.
Too bad Old Man Winter didn't get the memo. While the rest of the natural world holes up for the season, he's on a rampage. If you could tell Old Man Winter to Netflix and chill, you would. Unfortunately, there's not much you can do about the weather. He's a mean and spiteful kind of guy. He does all that he can to make the season an expensive one.
Between heating your home, installing winter tires, and performing wintertime maintenance, the cost of the season adds up despite our best efforts to save money. If you're sick of crawling out of your hole at the end of winter only to find you've dropped cash on the season, try out these money saving tips to keep you on budget.
Lower the Water Temperature
We all love a steamy shower to warm up after any time spent outdoors. It's one of the few perks of the season, but if you're leaving it as red as a lobster, you need to turn down the temperature. It takes serious cash to heat the water in your home. It accounts for 18 percent of your home's total energy consumption.
Do more than just fiddle with the taps. Go straight to the source and set your water heater to 120 °F, so you won't be tempted to jack the heat any higher.
Beef up on Insulation
Don't blame bad circulation for your goosebumps. Often the reason why you find your home cold despite your thermostat settings is due to drafts. Poorly insulated doors and windows let hot air escape and cold air find its way into your living spaces, so give an IOU to the couch and seal your home properly before you withdraw for the season.
Spend a weekend afternoon looking at your doors, windows, outdoor faucets, and other locations likely to have a draft. If you find any holes or damages in the sealing, use caulking to fill them. Depending on their condition, you may have to replace the weatherstripping outright. It's an easy enough task, and there are online guides to help you every step of the way.
It may cost more than you were expecting, but it's an investment that will pay itself back over time. You can save 5–10 percent on your energy bill each time by sealing your home properly. The US Department of Energy has a convenient guide outlining the pros, cons, and costs of each type of weatherstripping here. Use it to find the right kind of material for your home and budget.
Don't worry if you find yourself short on cash you need for these improvements. Direct lenders offer quick and convenient cash advances online to help you make necessary repairs to your home. Some direct lenders, like MoneyKey, offer small dollar loans or personal lines of credit depending on your location. Open a new tab in your browser to learn more at MoneyKey, and you'll find out what you could qualify for.
Look After Your Heating System
Your furnace, boiler, or radiators use up a lot of energy to do their jobs. Along with cooling, heating makes up 48 percent of your home's energy consumption. You can't exactly go without heat, especially if you live in the north, but you can maintain your heating system so that it's working as efficiently as possible.
Schedule regular inspections to ensure its working as it should. If you have a furnace, you should replace its filter at least once a month. A dirty filter makes your furnace work harder to blow air through its fibers, causing it to use more energy than it should. A clean filter ensures your furnace is working efficiently, and it will purify the circulating air in your home of dust and dander better.
Be Sly with Your Thermostat
The next time you feel the need to jack up the temperature, you may want to keep your hands away from the dial. Simply turning your thermostat down by 10–15°F for 8 hours could save you 5–15 percent on your heating bill. The US Department of Energy suggests you set it to 68°F whenever someone is at home. When you're out for the day, or when you're asleep under a mountain of covers, set your thermometer between 62–66°F to see considerable savings on your utility bill.
Don't worry if you can't hit these exact numbers. You have to consider comfort along with costs, and everyone's tolerance for the chill is a little different. Do what you can, and invest in chunky sweaters and thick blankets to keep warm without relying on your heater.
You may also want to install a programmable thermostat. It lets you set specific temperatures at certain times throughout the day, so you're less likely to fiddle with thermostat and end up using more energy than you intend.
Get Creative
In no way is this list comprehensive. There are a lot of ways you can lower your costs this winter. You may even be doing some without realizing you are. After all, watching Ozark with the lights off is one way of limiting your energy consumption!
Take a break from Netflix this winter and brainstorm your own energy-saving techniques. Combined with the advice on this list, and you'll see a huge impact on your expenses!