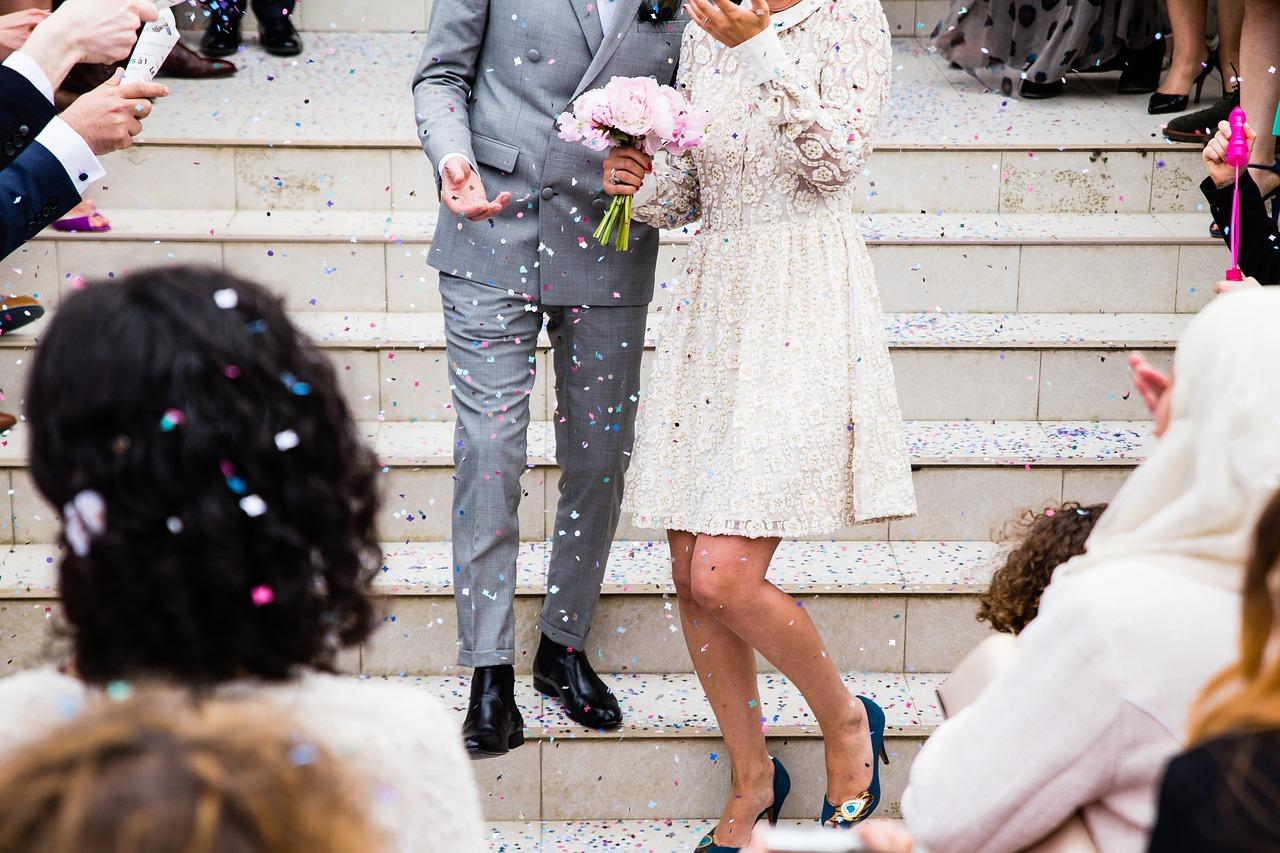 A wedding is a one-of-a-kind event for every couple. That's why most people spend tens of thousands of dollars to organize the perfect ceremony and reception that will be remembered for a long, long time.
However, with the times now, it's not very practical to blow money on a one-day event no matter how significant it is. Fortunately, it's entirely possible to create your dream wedding without breaking the bank. Follow these hacks to organize a cheaper and more practical wedding.
Take Your Time
Weddings require a lot of preparation, which will cause you to spend an obscene amount of money. However, you can lessen the cost by having a long preparation time to search for the best deals, avoid sudden price hikes, and have time to DIY some wedding essentials.
With more time to plan, you'll be less likely to make hasty decisions that can add up to your wedding budget. Plus, you can score more seasonal discounts for decorations, favors, centerpieces, invitations, etc.
Don't Get Married on a Saturday
Saturday is the most popular day to get married, which means venue rates may go up. Ask for Friday or Sunday rates instead. If you're worried that some of your guests won't make it to your wedding, schedule it on an evening before a holiday. This way, they can go after work and not worry about the next day.
Shop for Discount Jewelry
Wedding bands can cost thousands of dollars, especially if you want those with precious gems. The best way to save on this is to shop for sales, discounts, or vintage sets. Jewelry stores will have seasonal promos all year round. Having a long time to prepare before the wedding will allow you to take advantage of these promos.
Consider buying affordable wedding bands online. These jewelry shops sell their goods at a lesser price because they buy directly from the manufacturer, and they don't have to pay as much for shop upkeep as physical shops do.
Have the Ceremony during an Off-Peak Season
Wedding venues and professionals charge higher rates on wedding season. That's around late spring to early fall or in the months of June and September. Avoid these months if you don't want to pay extra for your ceremony and reception.
You can save up to 30 percent if you schedule your wedding in November or January through March. Just make sure to check the weather on your wedding day and to account for sudden weather changes. Or you can opt for a wedding one or two weeks before the in-season.
Avoid a Sit-Down Dinner or Buffet Meal
Food is one of the highest expenses in organizing your wedding. Skip the sit-down dinner or the buffet meal. This way, you don't have to spend thousands of dollars on a three-course meal.
Instead, go for a cocktail reception and serve cakes and cocktails or punch. Or your can go for finger foods or a potluck reception if you're having a casual, intimate wedding with only the closest family members and friends in attendance.
Another way to save on the wedding menu is to host a daytime wedding since it's cheaper to serve brunch or lunch than dinner. Try out these meal saving tips too.
Book the Same Venue for the Ceremony and the Reception
Have your wedding ceremony and reception in one spot to save on the venue, the decoration, and the transportation costs. Try renting out a nice house that can double as the wedding venue and lodging for out-of-state guests. Or you can go for a function hall that can host both the ceremony and the reception.
If you're renting a house or a private space, make sure to account for the table, the chairs, the centerpieces, and what-not. Ask the venue owner if these things are included in the package. If they're not, then you can either look for another place or find a separate provider.
Opt for Less-Expensive Wedding Flowers
Flowers account for 7 percent of the wedding cost, according to a 2014 survey by TheKnot.com. But you can cut down the cost if you opt for less expensive yet still popular wedding flowers.
Ultrapopular wedding flowers (e.g., cymbidium orchids, gardenias, hydrangeas, and garden roses) can cost around $25 to $50 per stem, depending on the quality, season, and shop.
On the other hand, flowers like carnations, baby's breath, alstroemeria, Queen Anne's lace, gerber daisy, and many more are just as attractive but are less costly at $1 to $3 per stem.
Remember to consider the season before choosing the flowers for your wedding. Off-season flowers will cost much more than in-season ones do.
You can completely skip the real flowers and opt for artificial silk flowers so you no longer have to worry about the season or the quality of the choices you pick.
DIY Your Wedding
One of the biggest benefits of having a long engagement is that you have ample time to DIY your wedding. If you're crafty or at least know someone who is, you can DIY your wedding to save on a lot of costs. Wedding essentials like accessories, decorations, invitations, favors, etc. cost much less if you make them yourself.
And it's easier to do that now with so many available resources that can provide you with the tools and materials you need to create your own wedding essentials. Don't worry if you're not handy with tools or a beginner at DIY.
There plenty of easy tutorials, guides, and videos to help you. Lots of shops also offer customizable wedding cards and products to help you DIY your wedding faster.
Enlist the Help of your Friends
A wedding party won't be complete without a DJ, a host, a photographer, and a videographer, but hiring professionals will cost you an arm and a leg. This is where you can make use of your connections. If you have talented friends, why not hire them to host, DJ, or document your wedding? Or you can enlist their help to find freelance people who can offer these services.
And while you're asking these friends for some much-needed assistance, don't forget to give them gifts as your way of saying thank you. If your groomsmen are helping you with the preparations, you can think of some great groomsmen gifts ideas such as customized decanters and wallets. For the bridesmaids, you can give them gift certificates or an assorted bundle of their favorite products.
Final Word
You don't need to starve or to be deep in debt to organize the perfect wedding. Remember that your wedding day is the start of your new life as a couple. Don't begin the new chapter with financial burdens.
Instead of spending your savings on a fancy wedding ceremony and reception, save money to prepare for your future together. In the end, it's the marriage that matters, not the wedding.