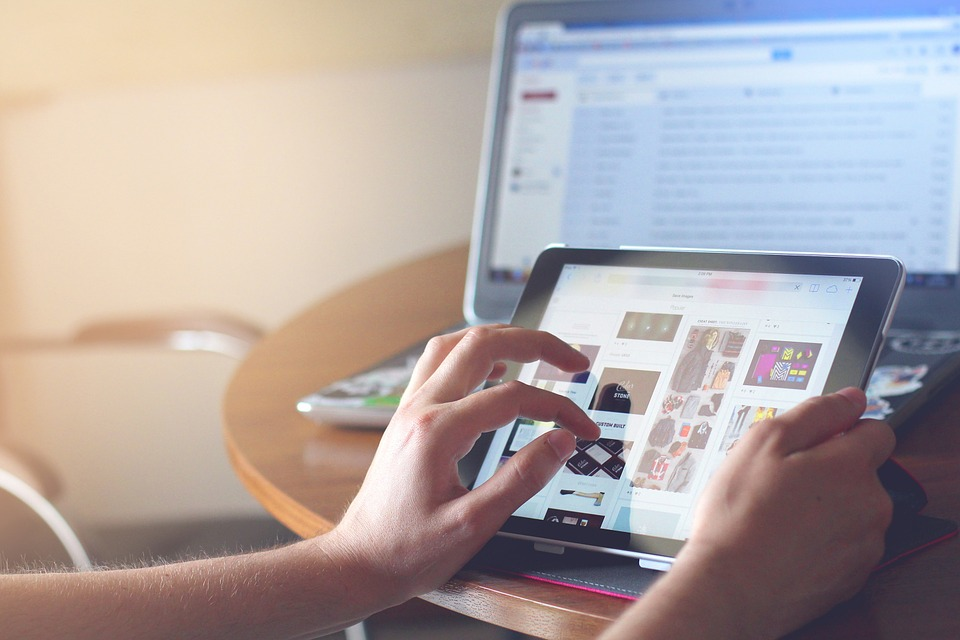 When you have a business, you need to have an online presence, and that means having a website. You can't only be on social media and expect to be taken seriously. Setting up a website may seem like a daunting task when you don't know coding, but it doesn't have to be like that. In this article, we are going to show you 4 ways you can create a website that will convey the level of professionalism you desire.
The Importance of Having a Website
Do you remember when it was a big deal to have a website? If you were "online", you were something to talk about. You must be big business.
According to Bill Gates, "If your business is not on the internet, then your business will be out of business." He said this years ago and it rings even more true today.
Does that mean that you have to learn to code? Or that you need to spend thousands of dollars on a fancy web design professional team? Not necessarily.
As the demand for sleek, beautiful websites with great function continues to rise, many players new and old, have been working on solutions that will help the everyday person be able to create a website that gives you credibility and function. There are many more than those listed before, but these are a good start.
1. WordPress
WordPress has the lion's share of the market when you look at the player's in the CMS world. This is greatly due to the ability to customize and make any design that you could think of. WordPress does not limit or restrict what you are able to do with this platform. There are no upsells or subscriptions to worry about.
If you use WordPress as a stand alone, it is not as powerful as it could be. There are literally thousands of plugins that will allow you to integrate different programs into the CMS so that you can use them seamlessly to get the results that you want out of your site.
If you aren't very technical, you might be a little worried about getting your hands dirty on the back end, but the good news is if you look into the best page builders for WordPress, you will find solutions that will keep things simple. By simple, I mean if you can drag and drop, you are going to do just fine.
Whether you are working with WordPress through a page builder or you are using the blog and static pages as is, it is a great platform to build your professional website.
2. Wix
When you look at Wix, you will see it is an all inclusive solution that makes it easy for beginners without coding knowledge to piece together a great looking site in a short period of time. You can even build a website for free, but you will have to use a Wix subdomain ie: example.wix.com.
If you want a solution that is "dummy proof" this might be a good option for you. As you grow, the pricing is going to go up considerably and of course, you want to make sure that you have a domain connected so there is an expense there as well. When you are looking over the options, pay attention to any caps that are listed but you also need to figure out whether or not you need to upgrade to a higher plan.
If you do use Wix, it can be overwhelming due to the number of options that are available. They could truthfully take down many of the options and still function without putting your beginner brain on overload.
3. Weebly
Weebly is another option that is all inclusive. You will be able to have everything that you need all in one spot. You should know that Weebly doesn't have a lot of options for changing up the structure but you are able to customize the look as well as get rid of any features that you don't need.
When you use Weebly, you get hosting on their platform which is pretty quick out of the box. Speed is one of the ranking factors in SEO, but speed isn't the only thing that you need to get to the top of the search engines.
When you look at the pricing, it isn't a bad deal. Even if you have your own hosting and your website on a platform like WordPress, you are likely to be paying just as much.
The site building is pretty simple and will allow you to drag and drop almost anything that you need.
4. Blogger
If you are thinking about using Blogger for your professional website, this is a possible solution since it is free and reliable. There is one major problem. That problem is that you do not own Blogger or your account there since it is free.
While you may be able to create a site with an attractive theme, where you can convey your message, if at any time Blogger (powered by tech giant Google) decides they don't want your topic on their platform, your content can be taken down immediately. We recommend going with one of the solutions above.
Conclusion
Now you know some great options to start researching as you are building your new website. Having a website will make sure that you can keep up with the competition.
Was this article helpful and informative? Leave us a comment with your thoughts in the section below.