As a newlywed, you have your whole married life ahead of you, so you might be wondering what you will get up to next. Since you have already made the commitment, you might decide that you want to go into partnership with your husband or wife in launching a business, but is this a good idea? Here, we are going to discuss this and give you some ideas for the type of business you might want to launch together. Keep reading to find out more.
Is It A Good Idea?
The first thing that you need to consider is whether this is a good idea or not. Do you have the cash to go ahead with this right after your wedding? You might find that you got some cash as a wedding gift that you can use, and this would be perfect for getting started. If you are struggling for the cash, then you can also try to get unsecured business loans easily online. Having the funds is really important so consider this carefully before going ahead.
Another consideration at this point is whether you think you would work well together. During the set-up of your business, you will be very busy and might not have time to spend quality time together. It is likely that you will spend your first year as a married couple mostly talking about your business which can cause some issues. If you think that you can last and make a successful business take a look at some of our business ideas below.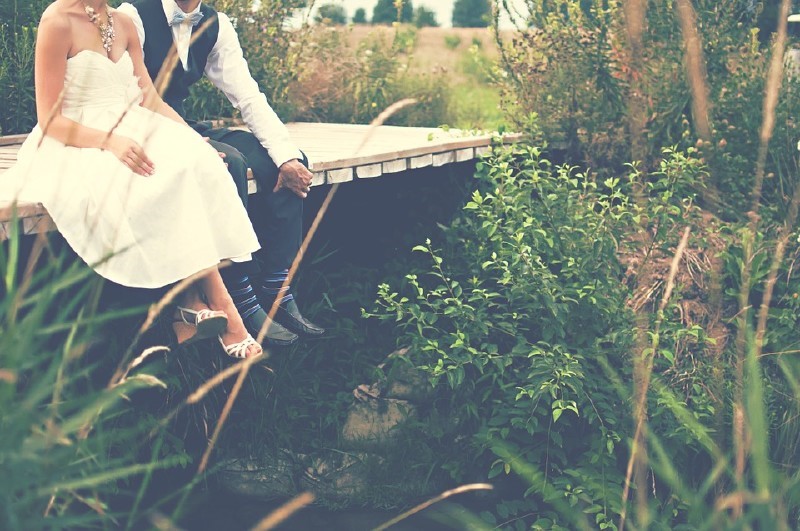 Bed And Breakfast
Our first idea is for those who have a property that is big enough for people to come and stay in or for those willing to invest in one. As a newly married couple, you could make a little extra cash by starting your own bed and breakfast business. This is a profitable idea and would involve you working together on the different aspects of the business.
Restaurant
Do either of you have a talent for cooking? Why not consider opening your own restaurant where you can work together to cook some amazing food? While one of you handles the kitchen and the other chefs, the other can work on the front of house side of things. This is a great idea for newlyweds and if you get it right you can make yourself a lot of cash in the long-run.
Craft Business
Our final business idea that is perfect for newlyweds is for those who like to create things. Coming up with the initial idea is the first hurdle but if you have something that you like to paint, sow or even cook up then why not turn it into a business? If only one of you has the skills, the other can work on the business side of things.
Try out some of our business ideas if you are a newly married couple and want to start making some cash to set up for the future.