When it comes to your broadband, sometimes it makes sense to switch to get the best deal. Far too many consumers stay with their broadband service too long and miss out on the lowest deals.
Do not be one of them.
Read on for education about the different types of broadband, and how you can save big money.
Broadband On The Market
The key difference between broadband types is speed, which is measured in megabits per second (Mbps or Mb). When it comes to speed, here are the six categories from which to choose: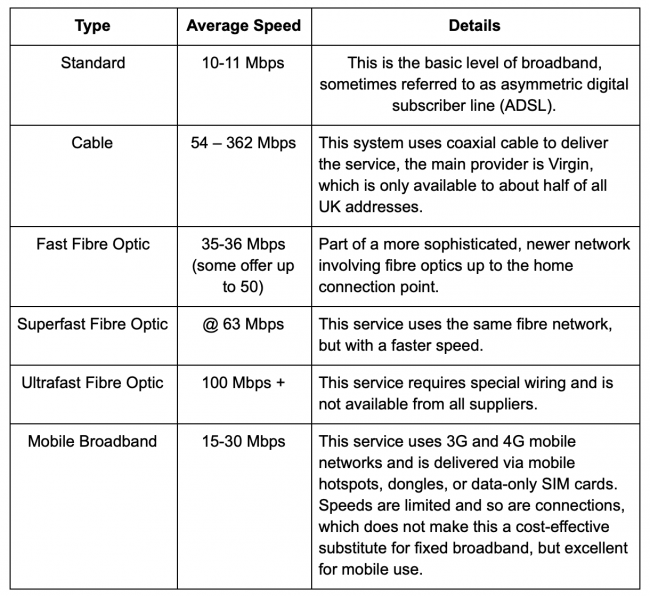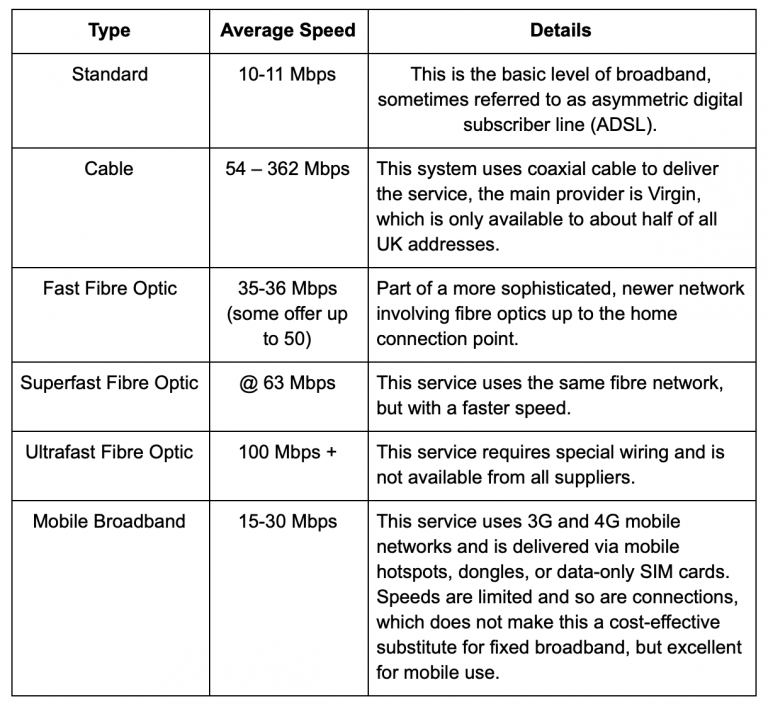 Fibre Optic, Cable or Standard
If you are a heavy user who does a lot of streaming, online gaming, downloading large files or if you have multiple users in your home, you may want to consider fibre optic broadband.
Stick with fast fibre optic, as anything faster is really just a luxury item unless you are an ultra-heavy user or have a large household with lots of devices. If you are a low-use home, with basic tasks like emails and some browsing, the standard service is the right one for you.
How to save with bundles
Providers often bundle phone and television packages into your broadband deal, which is a great way to save even more money.
If you are interested in being spoilt for choice on your TV channels, you can choose from premium channel packages or even expand your options with bundles from Sky, Virgin, BT, TalkTalk and more.
By bundling, you are not only saving money, but also time and hassle by having only one provider.
How Do I Find The Best Deal?
Not every type of service is available in every area, so to help you navigate the choices, use the Simply Switch broadband tool, you'll find better broadband deals online for your area. Find the best deals in your postcode. Just by entering your postcode, you will be able to see the deals and bundles that are the absolutely lowest available to you.
Is It Difficult To Switch Providers?
Switching broadband providers is usually fast and easy, with no special codes required and, in most cases, no need to wait weeks for an engineer to get your home online or notify your former provider. The switch will be negotiated between your old provider and your new one, with no downtime for your phone, television or broadband.