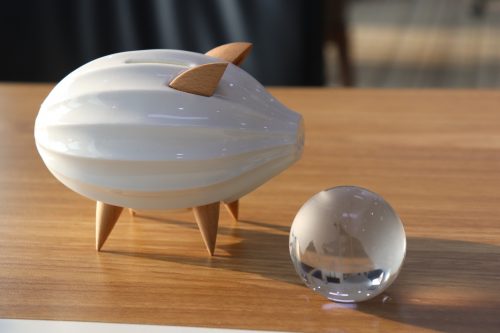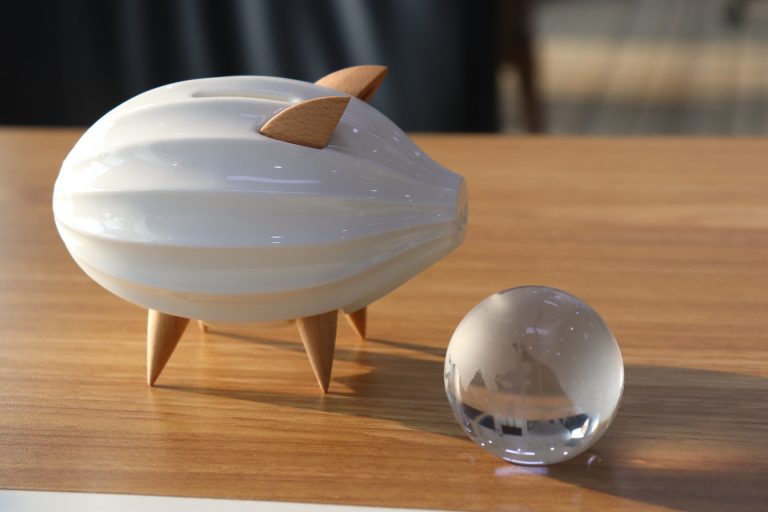 A well-padded emergency fund can be a lifesaver. This ensures that you can rely on your savings to handle the unexpected, such as a surprise job loss, unplanned car repairs, or damage to your home. While there is some debate on how large your emergency fund needs to be, most experts – including personal finance powerhouse Dave Ramsey – agree that enough to cover three-to-six months of expenses is a solid target, though $1,000 is a good starting point. But stashing that much cash isn't easy, and it's hard to do fast. Luckily, there are ways to make money quickly to build your emergency fund.
How to Make Money to Quickly Build Your Emergency Fund
When you need to build your emergency fund fast, focusing on options that result in quick returns might be your best bet. Then, you can concentrate your energy for a few weeks or months, getting you to that $1,000 threshold or higher in as little time as possible.
Ideally, you want to select money-making options that don't require an initial financial investment. This includes anything from costly supplies to formal training. Unnecessary expenditures might prevent you from reaching your goal, particularly if what you attempt doesn't pan out.
If you aren't sure where to begin, here are a few approaches worth exploring.
Sell Your Stuff
According to a report by the Boston Globe, the average home in America has 300,000 items in it. While some of the items would easily be deemed essential – such as dinner plates and mattresses – not all of them are critical. Plus, nearly every household has things they don't currently use, and might not have used in years.
If you need to gather some cash quickly, selling your excess stuff is a simple place to start. However, you also want to be smart when you begin to offload your items.
While garage sales can be great for small or low-value items, they aren't ideal for everything. If you have gently used designer clothes, high-end exercise equipment, last-gen electronics in good working order (with their chargers), large high-quality furniture pieces, or similar things, then you want to use a different approach.
One of the easiest places to sell your stuff is Craigslist. Anyone can create an ad targeted to their local area, so you don't have to pay a dime to get started. Just make sure you take nice photos of your items and are honest in the description. Additionally, find a safe place to meet any Craigslist buyers. In some cities, you are welcome to arrange to meet at the police or fire department for safety.
Alternatively, there are several apps that help people sell their unwanted stuff. LetGo and OfferUp are prime examples of these apps, and they will let you list items in nearly any category. If you have name brand clothing, shoes, or accessories, you might be better off with specialty sites, like Poshmark. For children's clothing, thredUP is a good choice.
If you have consignment shops in your city, then those are worth exploring as well. Once Upon a Child is a chain resale store that focuses on kid's clothing, shoes, and toys. Play It Again Sports is great for sporting goods and exercise equipment.
Start a Side Hustle
A side hustle is any income-generating activity that you do outside of your regular job. Whether that involves taking online surveys, participating in focus groups, selling crafts, or anything else in exchange for some cash, nearly anything can be the start of a side hustle.
When it comes to online surveys, it's important to note that these won't make you a ton of money. Additionally, you won't qualify for every one, so there is no guarantee that you'll make some extra cash every day. But, you can usually handle surveys in short bursts, such as on your break at work. If you are looking for reputable survey sites that pay via paypal, Opinion Outpost, Survey Junkie, and Swagbucks are great places to start.
If you like sharing your opinion but don't like the typical survey format, there is an alternative. You can test websites and apps to let the company know what you think about the design, all through your home computer or smartphone. UserTesting pays $10 for every 20-minute project you take on, making it reasonably lucrative based on the time commitment. However, like surveys, you won't always qualify, but it is still worth exploring.
Another option for professionals who can only spare a few minutes at a time is JustAnswer. The website allows those with a certain level of expertise to get paid to give people answers to their questions, all of which would fall within your niche.
People who live in or near larger cities might be able to find in-person focus group opportunities online. Craigslist is a decent place to look for these money-making options. There are also websites dedicate to matching participants to groups but, if you live in a smaller town, they might not serve your area.
If you are reasonably crafty, then you might be able to sell your creations for some quick cash. Etsy is focused on handcrafted and vintage items, and doesn't charge you anything to create a store and list your pieces for sale. You don't pay any fees until your creations sell unless you choose to spring for advertising on the site.
Give Freelancing a Try
According to a report by Forbes, 57 million Americans are part of the gig economy. While freelancing can technically be a side hustle, it deserves its own category. If you have professional expertise or an in-demand skill, you might be able to leverage that to make some money.
Many companies, big and small, hire freelancers to cover some of their short-term needs. Opportunities exist for writers, web designers, financial consultants, digital marketers, logo creators, SEO experts, social media managers, and so much more.
Essentially, if you could handle an assignment remotely, you might find a similar project up for grabs on a freelancer website. If you don't know which ones to consider, Upwork, Toptal, Fiverr, Freelancer, and Guru should all be on your radar.
Become a Tutor
If you are comfortable working with children, teens, or young adults, becoming a tutor might help you earn some quick cash. Options like Tutor.com and Care.com are great places to start if you want to find tutoring opportunities.
You can choose to focus on academics, limiting yourself to subjects that you are comfortable with if you prefer. However, you could also branch out into other areas.
For example, according to a report by NPR, some parents are hiring Fortnite tutors for their children. Others pay someone to help their child improve in a particular sport, especially during the off-season. While these opportunities may be harder to find, you can always search Craiglist or local Facebook groups to see if anyone is looking to hire these kinds of tutors.
Rent Out a Spare Room
If you have a spare bedroom in your home or apartment, you might be able to rent that room out for some quick cash. Platforms like Airbnb can be an easy way to list your space as available, and you can control everything from when the room is available to how much it costs.
Anyone who lives in a tourist destination could have some quick success in renting out a spare room. Or, if you are particularly bold and have friends or family nearby who will let you crash, you could even rent out your entire home or apartment on occasion.
Try Temping
Companies hire millions of temporary and contract workers each year. The average temporary worker earns $17 per hour, according to the American Staff Association, but some can make over the $100 per hour mark. Additionally, the average length of an assignment is around two and a half months, though the length can vary from a few hours to several years.
If you need to earn some money fast and are open to taking on a short-term assignment, signing up with a staffing firm can be a smart move. Just let them know what work categories that interest you, details about your availability, and details about your work experience and skills, and they can try and match you to suitable positions.
Many staffing agencies pay their workers pretty quickly. Some handle it at the end of each shift while others pay weekly. Usually, for the latter category, there isn't much of a delay between you turning in your timesheet and receiving your paycheck. Anything more than a week of waiting would likely be pretty rare.
Donate Plasma
While it isn't glamorous, you can donate plasma and make some extra cash. In many cases, you can earn between $20 and $50 a donation, and some locations offer more to newcomers or those who donate multiple times a month.
In most cases, plasma centers are local or regional operations. You can do a quick Google search to find out what options are available in your city. Make sure to review any restrictions that may be in place as not everyone is eligible. But, if you are, donating plasma requires little more than sitting relatively still until your donation is done, making it a great time to squeeze in a few surveys, look for freelancing opportunities, or otherwise make the most of the time you get.
Do you have a favorite way to make money fast when you are in a bind? How would you quickly build your emergency fund? Tell us about it in the comments below.
Read More: