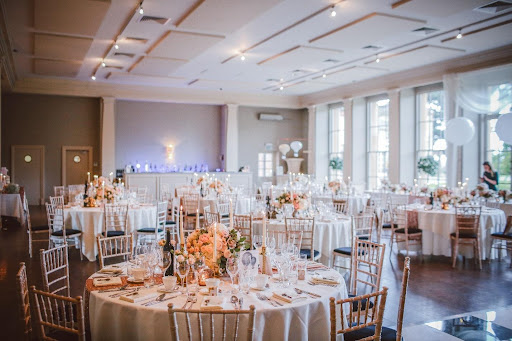 Finding the perfect wedding venue is stressful and something that requires most of the planning. Choosing your venue is extremely important and should be the first task the newly engaged couple should tackle. After all, everything else from the dress to the number of people invited depends on it.
We understand how nerve-wracking it can be to choose the perfect venue because so many beautiful places are available. To make it easier for the couple, here are a few tips to help you find the most suitable one for your wedding.
Tip #1: Decide on a Theme
Every couple has its theme in mind. Some are looking for a boho-chic wedding on the beach outdoors, while others want an indoor wedding in a banquet hall. Deciding on the wedding theme first would narrow down your options and make choosing the perfect wedding venue a lot easier for you.
For example, if you want a traditional banquet hall wedding, that place is already set up for a wedding, and the decorations won't be too difficult. However, more and more couples are going for unconventional wedding venues to make their wedding unique and different.
Couples are now going for barnyard themed weddings, forest-themed weddings or beach themed. These places are not conventional wedding venues and may need to be equipped with basic equipment such as chairs, tables and lighting. The best way to go about it is to choose the theme before you visit venues!
Tip #2: Know the Venue's Capacity Limit
Every venue can accommodate a set amount of guests. The number of guests you and your partner want to invite would either depend on the venue you choose or choose the venue according to the number of guests you have already invited.
If you're inviting 500 guests, look for places that could accommodate around 550 to 600 people. Cutting too close to the maximum occupancy can lead to the venue being too small for the guests, and they will most likely be crammed up. To avoid this problem, you can ask the guests to RSVP to know the exact number of people planning to attend before choosing your wedding venue.
Tip #3: Choose Catering
A wedding does not always mean expensive food such as lobster tails and filet mignons. When choosing the venue, ask them about their catering services and what food they usually serve at weddings.
Most wedding venues have catering services already. However, if you choose to cater from a third-party service, make sure the venue has a kitchen to warm food in to serve guests. Moreover, many wedding venues charge extra if you choose to cater food from somewhere else. Ask all these essential questions before you choose the venue.
Tip #4: Depends On the Time of the Year
Not all venues are available all year round. Especially during the summer months or spring or early fall, many couples plan to have their weddings due to the pleasant weather. To prevent your favourite place from being booked at the best time of the year, make sure to book it in advance, almost many months before.
However, if your wedding is on a tight budget, make sure you set a date when the weddings are least popular. This way, you would get the venue at a lower rate.
Tip #5: Visit the Venue Weeks in Advance
Most couples book a venue without actually seeing it in real life. Yes, there are online pictures available but, it is always best to visit it and look at the place you have booked for your special day. It is best to visit the venue weeks or months in advance to see if it meets your expectations and then choose the decorations accordingly.
Your next visit should be a week before the wedding to have an idea of things like the traffic, weather, and the ambience of the venue during the daytime as opposed to nightfall.
Tip #6: Choose an Accessible Location
The venue should be accessible for the guests. If you're choosing a venue up in the mountains or planning a destination wedding, see if flights and hotels are available. Most weddings can go on for the whole day so, if it's a faraway place, most guests would likely find accommodation in the area to stay the night.
The Bottom Line
Wedding planning can be stressful and overwhelming for most couples. But once you have a venue in mind, the other things on your checklist would seem a lot simpler to choose. Planning may take some time but, in the end, it will all be worth it!