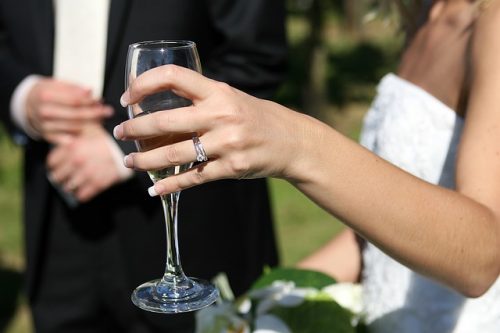 Getting married soon? Or maybe you've just recently tied the knot?
There's something you should know…
The most common problem faced by newlyweds after the fun and excitement wears off is a financial conundrum—facing the joint debt they have built up.
Getting married is generally accepted to be one of the most stressful things in life, right up there with buying a house. You spend endless hours preparing for the wedding, but for many, the stress doesn't there. In fact, it can get even worse once the bills hit the mat in your new marital home!
So if you find yourself married and broke, here are some simple but high effective tips to help you get your finances ready for married life.
Pay off debts with the highest cost
Certain debts are more costly compared to others and when you have to pay hundreds or probably thousands in interest rates, you might find it difficult to make headway with your debt reduction plan. When you pay off the debts that have the highest interest rate first, you make long-term savings and gains because you are taking care of the debts that are most expensive first.
Prioritise debts with grave consequences in case of default or lateness
To determine which debts you must prioritise, you have to look at the consequences of not paying certain debts. Debts that carry more severe repercussions when not settled must be prioritised. They might not be the largest or the most expensive, but not paying these debts carries a very heavy penalty. Such debts include mortgages, rent, or any loans incurred against a home property. Income tax, council taxes, gas and electricity bills, and court fines are also priority debts.
Make small balances a priority
The motive behind this strategy is to keep you motivated. Small balances are easier to clear as compared to huge balances. Thus, starting off with them first will help you to clear them early. Consequently, giving you the feeling of a sense of achievement. Therefore, you are able to have the power in you to move on to the bigger balance with the belief of achieving a similar result.
Establish the kind of debts that you have
There are two types of debt- good debt, and bad debt. Good debt are considered as debts that help to improve your financial position in the long run whereas bad debts tend to slow down your financial growth in life. It is always best to start by paying the bad debts first.
When you struggle with debt repayment, you should get free advice on how to handle debt. There are a number of agencies that help people who have various debt issues that can help you. You can seek debt remedy online and find solutions that can help you to handle your debt effectively.