No, it was definitely no budget trip for us. We tried, and failed miserably.
If you recall, we ended up going to Seattle two weekends ago for the city fire department test, which Eric took.
First–it was incredibly cold. Like seriously, I know I'm all Ms. Southern California and everything and you all think I'm weak but I lived in Boston for four years okay? I know cold. I spit in Cold's face, okay?
But as soon as we were walking from the terminal to the Lightrail, my fingers wanted to separate themselves from my body and seek shelter. I. WAS. FREEZING.
When we got to our room, I ended up putting on all the clothes I had brought for the entire weekend. SO yes, I was literally wearing everything I had brought. I wore my leggings underneath my jeans. I wore my pajama top, a t-shirt, a sweater and a jacket. And I was still cold.
I don't know how you people from the rest of the country put up with the cold. Seriously. You should all move to Southern California, it was 70 degrees this past weekend!
Anyway, this is what I looked like: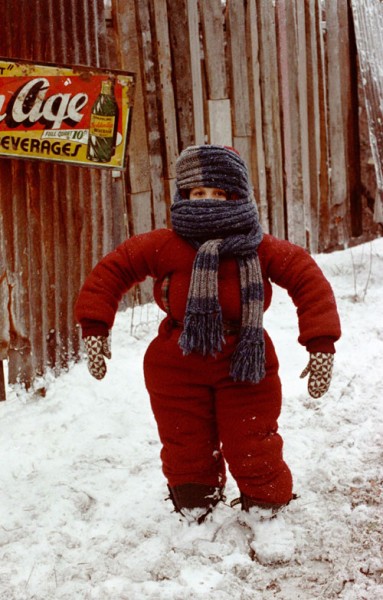 And I was still cold, people.
Ok so I'm glad you all realize how cold it really was. I'm sure you're reading this and staring out the window at your snow covered streets and cursing me right now. But I swear, it was cold.
The rest of the trip was fun–or as much fun as you can have while walking and literally feeling your ass go numb. No wonder you east coast people seem pissed all the time. I'd be pissed too if it were that cold with no hope of sun anytime soon.
I need my vitamin D.
Oh so yeah, back to Seattle. We walked around all day Friday, for about two hours Saturday, went out Saturday night, and Sunday I was ready to go home by noon. But our flight got delayed, it was raining, and we felt like homeless orphans walking around. We tried shopping but refused to buy anything, so we ended up in the library. Yes, the library.
We had nothing else to do. I was miserable. By the time we made it to the airport, two Long Island Ice Teas helped to cure the homesick blues.
Seattle, it was (kinda) fun…but I hope I'm not calling you home any time soon.
The budget
$358.80 Jetblue flights
$238.64 Two night stay at the Sheraton
$170 cash
$17.97 in-flight drinks
$37.80 Space Needle tickets
$7.71 gloves and hat
$246.52 food and entertainment
$14.50 transportation
GRAND TOTAL: $1091.94
Oh and best place to eat in Seattle? Umi Sake House for the happy hour, the sushi melts in your mouth, sooo good! And Lola for breakfast. Seriously. Worth every penny.