I've probably had about 5 different phones since I first got one about 9 years ago.
I can't remember the name of my first cellphone, but I believe the Razr was my second. You know, that "super thin" phone that came out and was super cool like back in 10th grade? No, wait, that's a lie. It wasn't 10th grade, because I didn't even have a cell phone in high school.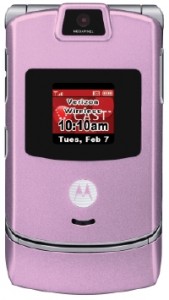 this was my second phone. of course it was pink, do you not know me by now?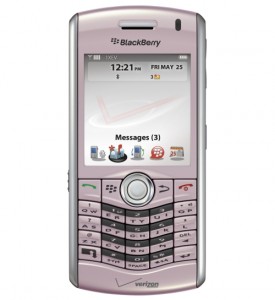 Then I got a new job, and got this Pink Blackberry Pearl.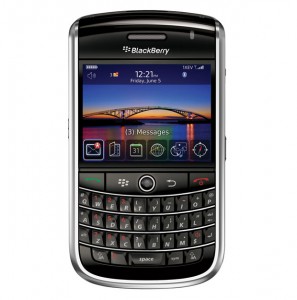 And then I got another job and got this phone and this is basically the phone I've had for the past…two years, almost?
It takes FOR-EV-ER to download an Internet page. It freezes, the pictures are kinda crappy. I mean, there is nothing all that great about this phone.
(If this is your phone, I am sorry. I do not mean to offend. But personally, I am so over it.)
Why don't I get a new phone you ask? Well, a little mistake happened in December when I left my old job. Long story short, I got a crappy "temporary" phone because I was planning on getting the Iphone in February when Verizon finally got with the program, and I unknowingly signed a new two-year agreement and didn't realize it until it was too late. Lesson learned? READ EVERYTHING YOU SIGN. And never trust the salesperson.
ANYWAY–the point of this story (I'm getting there I promise) is that I wanted a new phone. Imagine my jealousy when Eric gets to do all these cool things with his Droid? You can tweet more often, do weight watchers from your phone, play Angry Birds! I want a new phone!
But they cost $200. Every phone on ebay that I would bid for, was in the $200 range. How do you justify $200 when you're on a budget?
Well if you're Eric you just go out and buy one and explain it to your wife later *cough, cough* but I was determined to show him a lesson in patience.
I vowed not to buy a phone until I saved up the funds.
My birthday came up and I scored $100 from the family. Then I heard back from this woman I used to babysit for (love the kids, can't stand her) and scored $130 for one night of babysitting. And just like that, bam! $230! Enough for my phone! And because someone in the high heavens obviously knew I deserved a little somethin' somethin' extra, I was emailed to place this ad on my homepage–and excuse me for selling out, but you don't say no to extra moolah–and before I knew it, I had surpassed my goal of saving $200 for my cell, and had some extra money in my pocket for some make-up, which I haven't bought in over a year.
Of course, it can't all go smoothly, and truth be told, there was some drama with the first phone I ordered, and we almost overdrafted our account because we didn't get the refund for a while, but in the end I scored myself a mint condition Droid.
And that, ladies and gentlemen, is how you still treat yourselves to goodies when you're on a budget!
oh and p.s. if you're asking yourself why I didn't get the Iphone, it's because they are just way too expensive and because I couldn't score one for less than a bajillion dollars.

What was the last thing you saved up for?