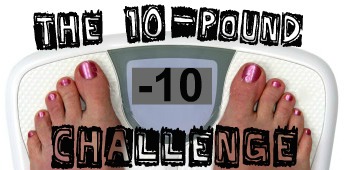 Lose 10 pounds in 12 weeks. Win $$$.
Grand Prize: $75 Paypal Cash
First Prize: $50 PayPal cash
Second Prize: Ipod Shuffle
(2) Third Prizes: $25 Amazon or Paypal
Fourth Prize: $20 Amazon or Paypal
Fifth Prize: $15 Paypal
Biggest Loser Prize: $5 Amazon Gift Card
Grand Prize, hosted by Newlyweds on a Budget
First Prize, generously sponsored by The Money Principle
Second Prize, generously donated by Prairie Eco-Thrifter
(2) Third Prizes, generously sponsored by Budgeting in the Fun Stuff and Pinch That Penny
Fourth Prize, generously contributed by Bucksome Boomer
Fifth Prize, generously donated by Debt Eye
Biggest Loser Prize generously donated by Tight Fisted Miser
Details Monday, Jan. 9th
Join our newsletter
Get the latest content straight to your inbox.