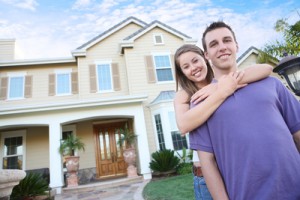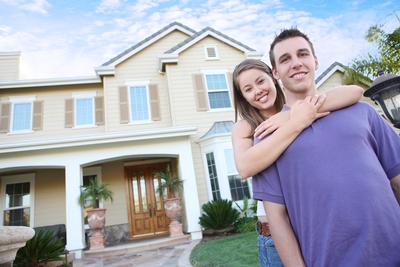 I had dinner Friday night with a group of married friends, three couples of which are homeowners, and two of which are not (Eric and I included).
One couple had recently purchased a house and they were talking about a financial course they were taking and how it stressed the importance of savings. This couple did not have a savings account.
They knew that Eric and I were renting, and asked why, given the low financing rates, we have not thought of buying a home.




I said for two reasons:
Eric still does not have his full-time firefighter job
I still have $18,000 left in student loans
While we do plan on buying a home one day, Eric having his job is almost imperative to saving up for a down payment. *Edit: Three-bedroom houses in our area go for 400-600K, a HUGE investment.*
Two of the homeowner couples responded that they both had student loan debt, one couple had $60,000 in student loan debt, while the other had $50,000 or so (the number wasn't entirely clear but it was high).
I was shocked. Absolutely flabbergasted.
I cannot imagine buying a home with that amount of staggering debt.
In fact, our game plan for buying a house goes in this order:
Have Eric be hired for a firefighter job
Pay off all extra debt (my student loans, Eric's student loans)
Save up for a sizable down payment
We may buy a house before we completely pay off the debt, but for the most part, I hope to have as little debt as possible. But I absolutely could not imagine buying a house while Eric was at his current job–I don't care how great the mortgage rates are!
What always kind of perplexed Eric and I is that one of the husbands who is a homeowner, has the exact same job Eric has. So we know exactly how much he makes. And the wife works at a church, so we know it's not like she's raking in the dough.
We always wondered how they were able to afford a home when they make less money than we do. It turns out that for a year before they got married, she saved for the down payment and that is how they were able to buy the house. But they still have $60,000 in student loans.
While it's absolutely remarkable that these couples could purchase a home, I know that for my own sanity, I would feel completely uneasy and anxious buying a house while still having my student loan debt. Perhaps because I know I can pay it off within the next two years, to me it is more important to wait until we feel financially secure than to rush into buying a home because the market dictates it.
I would never want to get to the point where we depend on every single penny of our paychecks to get by. While we are strapped for cash now, we always contribute even a nominal amount from our paychecks into savings. And I also have 10% of my pre-tax income directly deposited into a 401K.
We also found out this weekend that our landlord is keeping our rent the same for the next year. This was a HUGE relief. He did say however, that he will be raising the rent by $100 next year since he did some research on local properties. We know we are getting an incredible rate right now, so we hope to milk it for as long as we can!
Did you buy a house with student loan debt? Would you buy a house if you still had large amounts of debt?