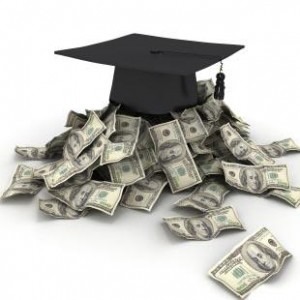 In the past seven years since I graduated college (gasp!), I have applied to journalism school, law school, public relations school…I mean, I could not for the life of me figure out what I wanted to go to school for.
I had kind of always assumed that I would go to graduate school, but I kept applying and getting cold feet. Do I really want to do that? Do I really want to take on more debt? Is this the right choice for this time in my life?
And trust me when I say, it was really hard to turn down the USC School of Journalism, but $80,000 for two years? No, thank you!
I felt like graduate school was a big commitment and for some reason, every time I was set on going somewhere, I always ended up getting cold feet.
Well, no more. Graduate school for my Master's in Public Administration starts in less than a month.
I am really excited about it, but also a little bit terrified of the workload, and being busy, and having to study and take tests-oh em gee.
But I knew that this time, I had to do it, and I would be a fool not to. You see, my company pays for 75% of my schooling.
The whole "Do I want to take on more debt to pay for graduate school?" question was completely wiped out. And honestly, that's a pretty big question and something that could definitely hold you back. Because you want to make sure that you're going to get a return on your investment.
Now, this is my fifth job since I graduated college. But for once, I finally see myself staying here long term. In fact, at more than two years, this is the longest job I've had!
The possibilities for promotion are great and I really like what I do. SO back in June, I started looking seriously into attending graduate school. At the time, I was hell bent on attending an online school, for the flexibility and the ability to finish the program earlier. But as it turns out, most people think an online degree is worth less.
This, of course, is not true, as many online universities offer a great return on your investment, especially when you factor in how much you will save on expenses like transportation, housing, and moving. One thing to remember is that while the cost that is associated with earning a graduate degree is high, the potential return on this investment makes it well worth the initial risk. As long as you are motivated to complete your degree and pursue high-paying opportunities in your field, you can expect to earn a much higher wage once you finish up, even if you choose to go the online route.
And even when I decided to go to online school anyway, I finally had to back out (see? cold feet again!) when I got a bad feeling that the school was just a little too money-hungry for my taste.
So then I ended up applying for a more highly-respected program nearby.
And finally–FINALLY–I feel good about my choice to go back to school, I feel confident in the degree I chose, and the program.
So here we are: In exactly four weeks I will be a grad student.
I am ready.
Do you have your Master's Degree? Do you want to go back to school? What's holding you back?