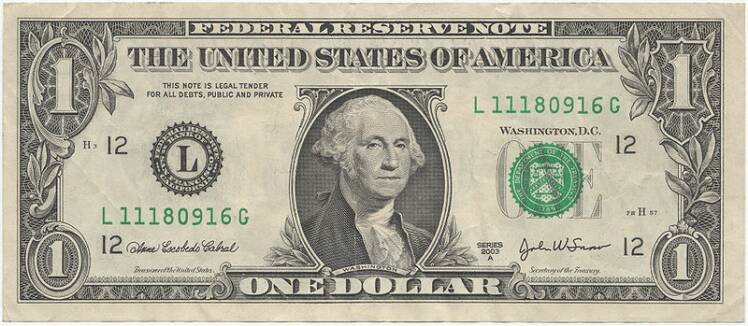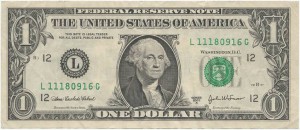 When I go out to eat with co-workers, we always split the bill equally, including tax and tip. This one particular day, the total came out to about $18.65 a person. I pitched in $19 and left it at that. Most people pitched in $20 and took back a $1, from the singles I had put in. A co-worker sitting next to me had taken out the sixty-five cents and a $20 and put it into the pile. There was only one single left and she took it, but was disappointed.
She asked the woman who was collecting the money for the bill if there was another $1 (since she was owed $2). The woman said no. SO my co-worker looked extremely disappointed. At this point, my boss announced that she would take the cash and put it on her card. So my co-worker took this opportunity to then ask my boss if she had a $1. My boss rummaged through her purse and pulled out a single and gave it my co-worker who was now smiling very wide that she had gotten her extra $1.
This was such a small incident. I could have easily ignored the situation or not even have noticed if she hadn't been sitting right next to me (there were about 8 of us at lunch).
Perhaps you truly have to know this co-worker to get it (she's a bit awkward in general and doesn't really understand the concept of personal space or social graces), but the situation–at least to me–came off as very cheap.
It was $1. Wouldn't you just let it go?
When I started working at this job, we had just moved into the shack. There were times where I had to go to these lunches nd pay the equal amount even if I ordered something cheaper than what other people ordered.
But I never once complained or ask to split the bill differently because a) I was the new girl and b) I didn't want to come across as cheap. Because while I am extremely proud of how frugal we have had to be and the sacrifices we have made to get to where we are today, I don't ever want to be perceived as cheap.
At one point when Eric wasn't working, I had to go to a few of these lunches. And I would save for weeks knowing that they were coming up. Yeah, it was a tough time, but I still did it and didn't decline.
Financially, I know my co-worker has three children in college. I understand that money is tight. But the woman makes in the high five-figures.
Is a $1 worth sacrificing a little bit of your integrity? How broke do you have to be to throw a stink about $1? Or would you have done the same, since technically, she was owed a $1?