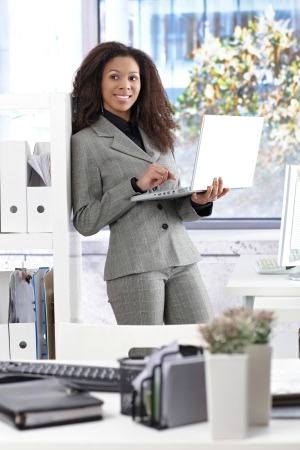 A few weeks ago, there was a big push to #banbossy.
It was a social media feminist campaign led by Facebook COO Sheryl Sandberg, urging the public to ban the word "bossy" because it is often only used in a derogatory manner toward little girls when they are displaying leadership characteristics.
As most feminist campaigns go, the men said nothing and the women started disagreeing because it seems we can just never agree on anything and get our panties in a bunch over anything that slightly offends us.
I didn't really think anything of the campaign either way. While some people disagreed with banning bossy (affirm assertive, really??), in general I think the intent of the campaign was good.
To be honest, I'd never paid much attention to the whole feminist debate of how women are perceived differently than men in the work atmosphere.
Through my own career, I've pushed myself and excelled and I've never felt that my double-x chromosomes held me back.
In conversations at work, I never felt less than my male counterparts simply because I was a woman, and I've always felt respected and that my input was as equally valued as everyone else's.
Bottom line: I never thought that I was seen any different than men simply because I had boobs.
Well, that all changed Saturday.
At our last session for my Negotiations Skills class for graduate school, I was part of a team and we were doing mock negotiations with another team. Each team had to try and score the best deal–as is often the case in negotiating.
Everything was going fine with the opposing team in our negotiations, until we were finalizing our deal and they reneged on an offer.
I had been pretty quiet throughout negotiations, letting a (male) team member do most of the talking for our group, but this new development was costing my team $125,000 (in fake money). Even though the entire deal was $8 million–the bargain shopper in me came out, and I wanted them to give me something else that equaled the $125k they had promised my team.
Suddenly, I became the "bad cop." I refused to back down and simply wanted what they had promised us originally. The other team balked and one man looked at me with disdain and said "Are you really going to let this whole deal go over $125k?"
The deathly stare he gave me was enough to make anyone back down, but I didn't.
I was smiling while I reiterated that they were the ones switching their original offer and so I wanted something in return, and this was their mistake– not mine.
This entire exchange lasted about five minutes or so with several cold silences that lasted long enough to make everyone feel uncomfortable, but eventually my team proposed a new deal, and their team conceded. In the end, my team scored the best deal out of all the teams, simply because I didn't back down.
My hard-ball negotiation skills worked.
But I was made to feel like a complete bitch because of it.
The whole situation was very unsettling, and I drove home wondering: If I had been a man, would I have been seen as an a**, or simply assertive, confident, and leading?
I don't know that I'll ever really know the answer, but suddenly #banbossy made a lot of sense.
Have you ever felt that you've been treated differently
in the workplace because of your gender?