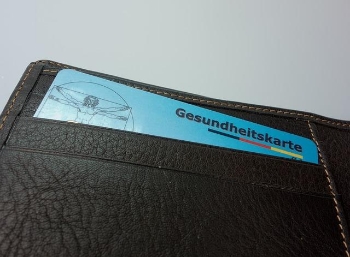 Many consumers are confused between what final expense insurance and what life insurance are. While both are for the same purpose, they are entirely different. It is, however, ideal to have both. One policy would pick up where the other is insufficient. When carrying both policies, it is important to have ample coverage on each policy based upon your specific financial obligations. The differences and uses of each are discussed below.
Final Expense Insurance
Final expense insurance is intended to cover your burial expenses and items associated with your funeral only. These policies tend to vary between $5,000 and $50,000. The average cost of a funeral in 2014 is $10,000 with the costs expected to rise more in the coming years.
There are a variety of different costs associated with funerals including:
Obituary publishing
Filing for the death certificate
Copies of the death certificate
Mileage to the burial site
Burial services
Payment for use of funeral officials and vehicles
Accessories such as guest books and memorial folders
Officiating funeral director fees
Casket, vault and casket accessories
All of these items add up with the casket itself being the most expensive on that list.
Life Insurance
Life insurance is available for your loved ones to use for your final expenses. These expenses include medical bills, utility bills, loans, mortgages and vehicle payments. The final expenses of a person can also include back taxes and property taxes. Essentially, this insurance is in place to pay for any bills or expenses incurred by the deceased. These policies range from $15,000 to $1,000,000.
Life insurance, when the policy is large enough, can cover funeral expenses along with regular final bills in most cases. When you purchase a life insurance policy at a younger age, you can adjust the amount as you progress in age and your financial requirements change when you purchase the right type of policy, such as a permanent or whole life policy.
Before taking out any insurance, it's a good idea to have a last will and testament in place. This ensures that any money associated with your estate is given to the right people. Wills are extremely important because without them, state law determines where your money goes. In most cases, the money is simply divided between your spouse and children. If you aren't married and don't have any children, it is given to your closest living relative. It's best, however, to have a legal will in place to guarantee that your last wishes are followed.
When you are planning the financial needs of your family upon your passing, it is important to take all of your bills and debts into consideration. Of course larger policies do cost more monthly, but giving your family financial peace upon your passing is actually a blessing. The average American family often ends up in a great deal of debt when a loved one passes simply due to high medical bills and other expenses that they don't have the funds to cover out of their own pockets.