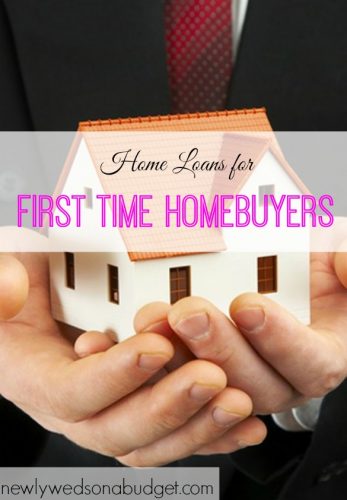 When my husband and I got serious about buying our first house, the first thing we had to figure out was financing. We managed to save up for a down payment fairly quickly, thanks to paying off our debt first and living well below our means. But living in a high cost of living like Southern California still made it difficult to reach that highly-recommended 20% down payment.
Being first-time homeowners, we felt very lost a lot of the time about how the financing and home buying process works. Making matters worse, I felt like we had an incompetent realtor who took advantage of us because we were naive, first-time homebuyers.
Even now, it is completely crazy to me that Eric and I decided to buy a home. It was not our plan at all to buy this soon, but when do things ever go according to plan?
Originally, we thought we would sit tight, keep saving money, and start looking next year, but when you find a house you love…
I honestly don't know if we would ever feel financially secure enough to buy a house. It is just such a big investment—both financially and emotionally. And frankly, I hope every person that signs into a half-a-million-dollar contract has at least some hesitation.
When we first decided to put an offer on a home, Eric and I were willing to go all in and put every last penny toward the house.
Luckily, we didn't have to and I am SO grateful that we didn't have to!
Not only is buying a home expensive, but the process of moving and setting up house is expensive too.
Even if the house is move-in ready–which ours was–there are always a million little things you want to do to make it yours, such as paint, painters, landscapers, curtains, a couple of pieces of furniture, house supplies…
In our own situation, there were a lot of things that happened that made me go crazy about the home buying process. But thankfully, we made it through just fine.
If you're thinking about buying your first home in California, it's important to get educated about all the options available to first-time homebuyers in your state.
Have you checked out the California Housing Financing Agency (CalHFA) website yet? Their website has a wealth of information for first-time home buyers, including information on housing loans and the ability to talk to a CalHFA preferred loan officer.
There are several loans available for first-time homebuyers in California. One of the options is the CalPLUS Conventional Loan with ZIP Extra. This is a combination of CalHFA's most popular 30-yr fixed loan (CalPLUS) with a built-in, zero interest loan payment program called ZIP Extra (Zero Interest Program). The CalPLUS Conventional Loan with ZIP Extra can get first-time homebuyers into a loan with little to no money down.
The ZIP Extra is a junior loan of 3% of the first mortgage loan amount—essentially a small loan designed to cover down payment. It is a no-interest loan but it only applies to that 3% down. The larger CalPLUS Conventional Mortgage Loan is an interest-based loan.
The CalPLUS Conventional Loan with Zip Extra includes 3% of the loan amount AND $6,500 toward down payment or closing costs. Additional CalHFA programs can also be layered on for qualifying buyers, bringing the potential dollar amount toward down payment to over $10k. That's awesome! These include the CHDAP program (California Homebuyer's Downpayment Assistance Program) and the ECTP program (Extra Credit Teachers Home Purchase Program).
While there are qualifying factors in getting a CalHFA loan, the consumer should speak directly to a preferred loan officer about their own situation. To apply, a borrower needs to contact a CalHFA preferred loan officer or call CalHFA at 877.9.CALHFA and ask about the CalHFA CalPLUS loan.
Here is an informational video of the CalPLUS Conventional Loan with ZIP Extra.
All loans are 30-yr fixed, so the principle payment stays the same throughout the life of the loan.
Additional programs and grants are available to help with energy efficient upgrades, such as  CalEEM and Grant, and income tax credits like the MCC Program.
CalHFA achieves responsible lending by requiring homebuyer education for first-time homebuyers, minimum credit score of 640-680 (depending on the loan-to-value) and they limit debt-to-income ratios to ensure a borrower has the means to afford the payment. Additionally, CalHFA wants the first-time homebuyers to have a home warranty that will help them financially through repair issues if they arise.
Getting a home loan is one of the most stressful parts of the home buying process. The lender almost always asks for several documents repeatedly even when you've already sent it to them. They also will ask countless questions and request an almost obscene amount of documentation. That's why it's so great that CalHFA is there for you to help you every step of the way.